'RHONY' War! Heather Thomson Rips Dorinda Medley For Forming A 'Clique' And Having A 'Hurtful' Friendship With Countess LuAnn De Lesseps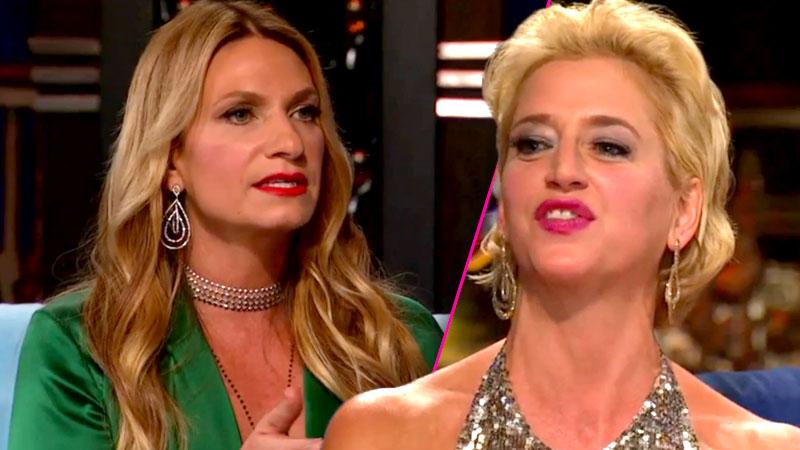 As if winning over the Real Housewives of New York City ladies wasn't enough, newbie Dorinda Medley struggled to get them to accept her flirtatious boyfriend John Mahdessian as well. But while LuAnn de Lesseps and Ramona Singer eventually came to terms with Medley's longtime man, Heather Thomson and Bethenny Frankel use him as a jumping-off point for a tense exchange on the next part of the RHONY reunion special -- and RadarOnline.com has a sneak peek!
Article continues below advertisement
In the video, obtained by Radar, Thomson says she feels like it was odd for de Lesseps to criticize Medley for Mahdessian's behavior, especially when she didn't think that her two costars were really friends at the start.
"When I met Dorinda, John was already part of her life," Thomson says, in a preview for part 4 of the 'RHONY' reunion. "… LuAnn, you didn't come in honestly into conversation, you didn't hang out like that, you and Dorinda. It was hurtful."
Medley interrupts Thomson and comes to de Lesseps aid, insisting, "We did hang out."
Apparently, Medley is mad that Thomson made the same claim about her friendship with de Lesseps in a blog post and is dragging out the commentary again.
"You wrote it in your blog the other day that I've developed a clique," she says. "I've always hung out with these two de Lesseps and Singer."
"Yes, I've known Dorinda for a while," de Lesseps says.
Article continues below advertisement
But Frankel quickly interjects and supports Thomson's theory that Medley and de Lesseps' friendship hasn't been going on for a long time.
"Yeah, but knowing and hanging out… you guys all didn't hang out a lot," Frankel claims.
"Yes we did," Medley replies, annoyed by Frankel's statement.
Thomson once again tries to continue on with her point, but finally gives up after all the interruptions.
"It's a clique that when I met you in the Berkshires… whatever I don't even care!" she states.
To find out how this drama plays out, tune into RHONY on Thursday at 9 PM ET on Bravo, and watch the preview here:
EMBED CODE: