Parenting Fail? Farrah Abraham Says She'd Support Daughter Sophia, 6, Getting A Boob Job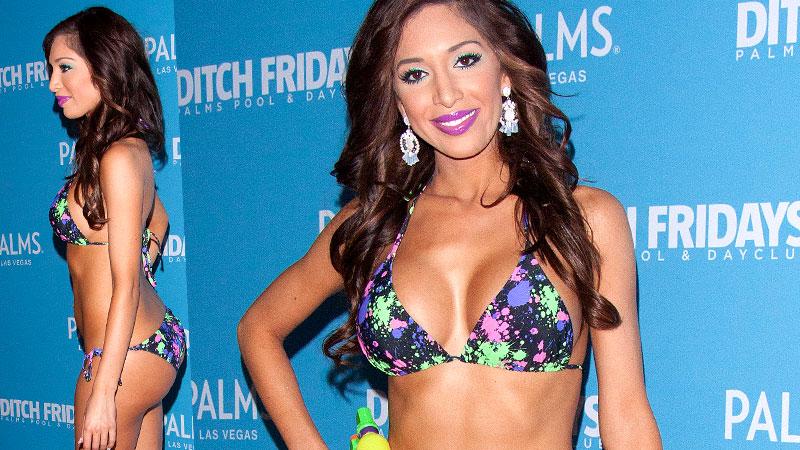 It's no secret that Farrah Abraham is a big proponent of plastic surgery, but even after a near-death experience the 24-year-old Teen Mom star insists that undergoing the knife makes her feel "whole." And she thinks it could be a great experience for her six-year-old daughter Sophia, too!
"I feel like my inner person — seeing what I should physically be like and how I envision myself — puts everything together and makes me whole," she says. "And for that, I love that and I need that.
Article continues below advertisement
And her daughter Sophia, 6, is a firsthand witness to the whole process.
"My daughter is the first to know and understand about the surgeries," she says. "She sees the before, she sees the after and the progress through it."
Is she prepping her for a lifetime under the knife? Abraham says she'd support Sophia getting a full-body makeover just like mommy.
"I know in the future I can be supportive and just educate her on anything she has questions about," she says. "So when Sophia is at the age where she wants her teeth to be cosmetically done or maybe get a breast augmentation, or she is questioning, 'Hey mom I envision myself like this, I'm not myself,' of course I am going to be supportive and make her feel loved and like herself."
Abraham concludes, "I would find the best doctor and be there for her."
Could it be her Abraham herself? The reality star is so into plastic surgery that she is considering it as a future career.
"I want to be a plastic surgeon and I am going to start school," she says.
Do you think Abraham should be so open about surgery with her daughter? Let us know in the comments!