Sore Loser? Nick Viall Slams 'Bachelorette' Kaitlyn Bristowe, Says Shawn Booth Changed Her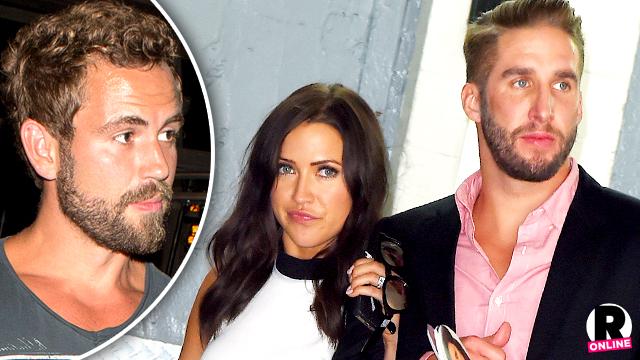 Fresh off the heels of the Bachelorette finale, Nick Viall is speaking out, slamming Kaitlyn Bristowe and his rival, Shawn Booth!
Fans of The Bachelorette watched in horror last season when runner up Nick Viall told the world about private sexual moments that he had shared with Andi Dorfman as he confronted her on 'After The Final Rose.' Now, the two time loser has some not-so-flattering things to say about the woman he claimed to love.
Article continues below advertisement
Despite Viall begging Bristowe not to make him a runner up for the second season in a row, the Canadian beauty ended up bringing him to the final two only to choose Shawn Booth as her future husband. "My hope was that she would say, 'I wish I hadn't handled it the way I did… And for that I am sorry,'" Viall explained to Life & Style, describing his expectations of Bristowe on this season's 'After The Final Rose.' Instead, Bristowe, along with many unforgiving fans, responded with an eye roll. "I think it showed a lack of sincerity on her part," Viall said. "I don't anticipate us being in each others lives."
To make matters worse during their press tour, Bristowe and Booth poked fun at Viall for dramatically throwing his ring during the limo ride following his elimination. "It's disappointing," Viall said. "You would hope that Kaitlyn would rub off on Shawn more than Shawn would rub off on Kaitlyn," he told Life & Style. "But it seems like it might be more the latter."
It was no secret that Viall and Booth had a mutual hate for one another – they had many tense altercations, and Booth even threatened to leave if Bristowe did not get rid of Viall. While he ended up staying, he was never a fan of Viall, who joined the show in week four as an interloper after having shared text messages with Bristowe in the off-season. "At no point did Shawn ever give me the benefit of the doubt," Viall complained.
But as much as fans have voiced their dislike for Viall, they have also expressed concern about Booth, who was depicted as angry and overly jealous about Bristowe's interactions with other contestants. "I felt he was accurately portrayed, how he handles difficult situations and not getting his way." Still, despite his concerns about Booth's anger and jealousy issues, he insists that he is not going to stay hung up on Bristowe. "I really don't know anything about their relationship or how healthy it is… I'm focused on moving on with my own life."