Meghan Edmonds Explains Shocking Remark About Wishing She Was Stepchildren's Mothers –– 'I Didn't Mean I Wish Their Moms Didn't Exist'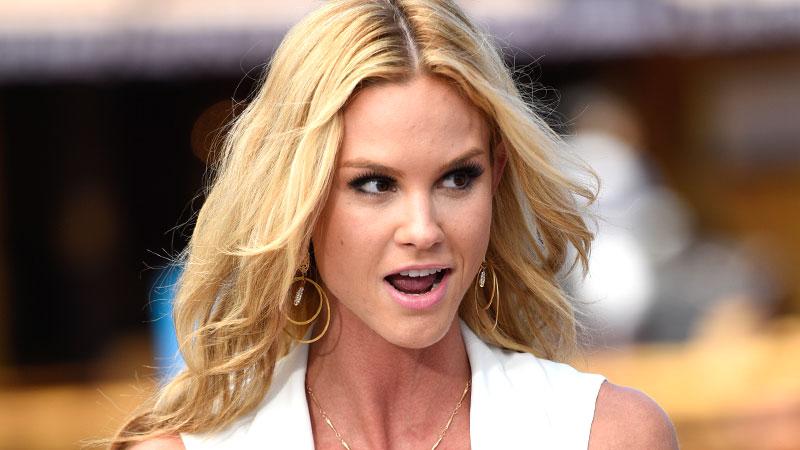 Meghan Edmonds clarified her bold remarks about being a stepmother in her Bravo blog, after the topic raised eyebrows on Monday's Real Housewives of Orange County.
Meghan said, "I wish I was their mom," in regards to her husband Jim's four kids on the episode, but took a step back in her blog, saying, "When I said I wish I was my step kids' mom I didn't mean I wish their moms didn't exist."
She said that the mother-child relationship "is one of the most beautiful gifts," and that she "would NEVER want to replace my step kids' moms or step on their toes."
Article continues below advertisement
She said her remark on the show, which may have been misinterpreted, was meant to stress her love for her stepchildren and how close a bond she feels with them.
"It's hard to share the time we have with them," she said, "and it's hard not to be able to make decisions for them like healthcare or school since I feel so strongly involved in their lives."
As RadarOnline.com previously reported, Meghan's longing for the children on the women's Tahitian trip annoyed her rival in the program, Vicki Gunvalson, who said she thought Meghan's "behavior is disrespectful to mothers" after "she has been a stepmom for three months" with her former MLB slugger husband.
Vicki coupled on, saying that Meghan "is acting like she is a mother to Jim's four children, and she is not -- she is a brand new married step-mother and I think she needs to find her place."
Meghan vowed that she would never -- "in a million years" -- try to interfere in the children's relationships with their mothers, and even refers to the women (when talking to the children) "as 'mom' or 'mommy.'"
She swore she'd "never speak negatively about their moms to the kids" because it would harm the children.
The Real Housewives of Orange County airs Mondays at 9/8c on Bravo.