Bitter Bride! Marlon Brando's First Wife Took Secrets Of His Bisexual Affairs To Her Grave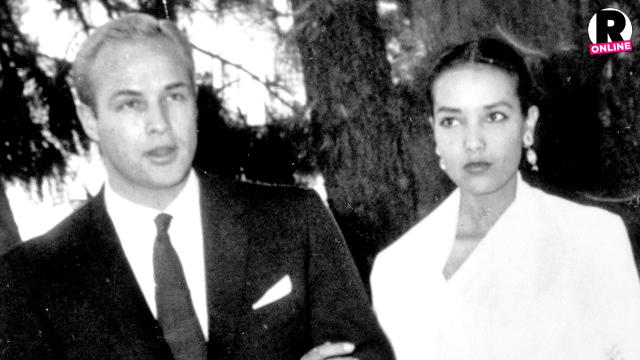 Marlon Brando's first wife detested him until the bitter end because of his infidelity and more, a bombshell new report in The National ENQUIRER claims.
A decade after Brando's death, his first wife, Anna Kashfi, 80, died never having forgiven the screen legend for destroying the life of their son Christian and wrecking their marriage with bisexual affairs, the report says.
"Anna hated Marlon right to the bitter end!" a source told The ENQUIRER after the actress' death was announced on Aug. 21.
Article continues below advertisement
After The Godfather star died at age 80 from respiratory failure in 2004, Kashfi skewered the Hollywood legend in an exclusive interview with The ENQUIRER.
"My marriage to Marlon was a misery – he cheated on me with both men and women," raged Kashfi, then 70. She then blamed him for turning Christian into a murderer who served five years in prison for killing the boyfriend of his half-sister, Cheyenne.
"All Christian wanted was his father's love – but there were too many other children who were getting that instead of him," Kashfi told The ENQUIRER. "Nothing Christian did pleased his father. He wanted to be an actor – but his dad wouldn't help him."
"Soon Christian was into drugs and booze – and hanging out with the Hollywood crowd – Marlon was disgusted. All these events came to a tragic conclusion when Christian shot Dag Drollet, thinking the man was abusing Cheyenne," the source said.
After Cheyenne tragically committed suicide, Kashfi told The ENQUIRER, "When my poor son got out of prison, Marlon banished him – sending him to live in rural Washington State."
"Brando also threatened Christian with disinheritance if he ever spoke to me, his own mother. But Christian did visit and call, and begged me not to tell his father," she said.
Christian died in 2008, at age 49, of pneumonia. Kashfi died on August 16.