Exclusive
Reality Check! 'Naïve' Kylie Jenner Desperate For Family To Forgive Tyga After His Transsexual Scandal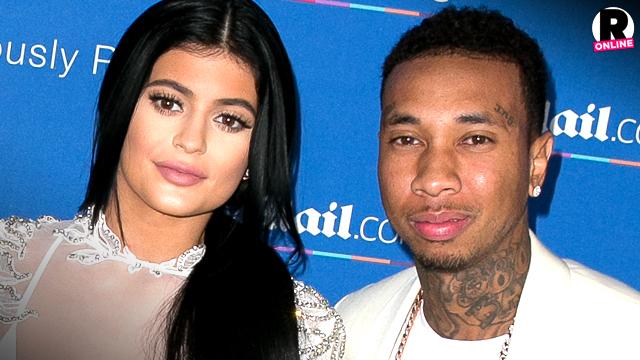 Kylie Jenner has given disgraced boyfriend two weeks to mend bridges with her family after his recent troubling behavior, but insiders say the damage has been done.
"The whole family is desperate for her to ditch this guy," reveals a Kardashian insider to RadarOnline.com. "He's been bad news from the start, but she's just too naïve to see through his lies."
As RadarOnline.com reported, the "Rack City" rapper, 25, is accused of firing off a series of sexy texts to transsexual porn actress Mia Isabella, which included a series of racy photos.
Article continues below advertisement
While a rep for Tyga denies there was a tryst, Jenner was put on high alert but eventually decided to give her older man the benefit of the doubt — unlike the rest of her famous family.
However, now, "She thinks he can win them over in time for her 18th birthday" on August 10, says the insider, who insists there's no way the Kardashian-Jenner clan will come around on the issue.
"She's give him an impossible task," explains the insider. "No one want to have anything to do with him and the moment she dumps him, he's going to find himself with some very powerful enemies."