Monster Mom Flashes Her Flesh! Kris Jenner Tries To Steal Kylie's Spotlight With Shocking Photo -- See Her R-Rated Post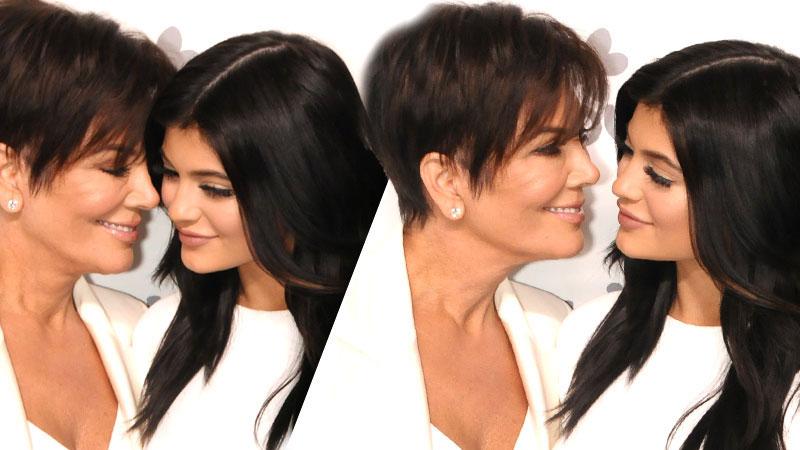 As Kylie Jenner rings in her first days of adulthood with a parade of bikinis in Mexico, mom Kris wanted to remind her that she's the original hot Jenner! The Keeping Up with the Kardashians momager posted a shocking bathing suit shot on Instagram Thursday, claiming her teen stole her suit and seemingly asking fans who wore it best.
Kris, 59, ranted on her Instagram page that her youngest child, who is celebrating her 18th birthday on a vacation with her boyfriend Tyga in Mexico, stole her "vintage Body Glove bathing suit."
Article continues below advertisement
The who wore it best challenge was thrown down on Thursday, with the Keeping Up with the Kardashian's matriarch calling out Kylie (with her cornrows) for the wardrobe theft.
Kris says that she wore the suit back in Acapulco in 1989, long before her daughter was even born.
https://instagram.com/p/6VWlAJG-Ma/?taken-by=krisjenner
And shockingly, it seems like mama beats out her daughter! The comments are overwhelmingly on Kris' side for who wore it better.
"Kris you wore it better girl that suit barely even fits Kylie but she does look cute in it too," one wrote, and another echoed the sentiment, writing: "Kris TOTALLY wore it better!"
Who do you think looks hotter in the pink bathing suit, Kris or Kylie? Sound off in comments below.