Exclusive
Pregnant Kim Kardashian 'Terrified' After Kanye West Issues Strict New Rule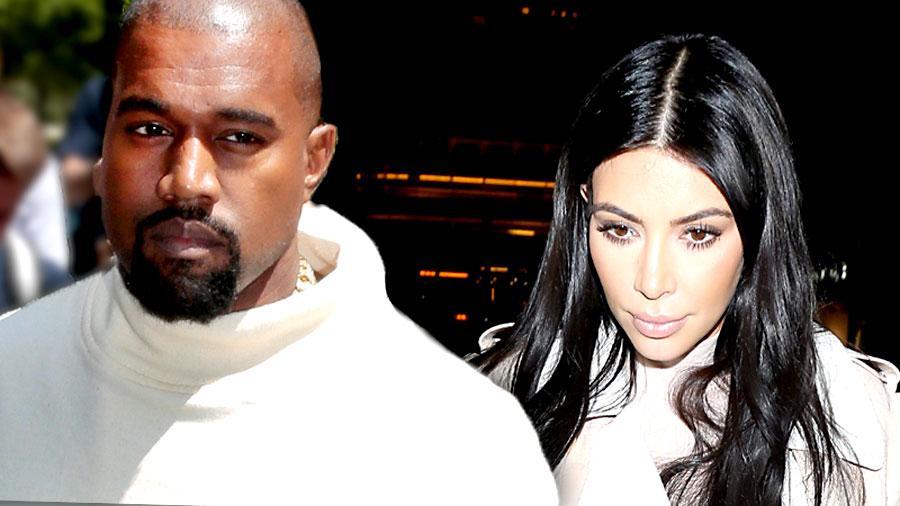 Kim Kardashian can't keep up with all of Kanye West's ridiculous rules!
An insider tells RadarOnline.com that the 34-year-old reality star is now under strict orders to "never let her gaze leave the stage" whenever her hubby is performing.
According to the source, West, 38, issued his latest "Kimbot" edict after he caught her texting while he was giving a recent concert in New York City.
"Kanye was furious and told her how disrespectful it is to him as an artist," the insider tells Radar. "Kim's now terrified to turn to speak to someone when she's in the audience."
Article continues below advertisement
Luckily, Kardashian's reality acting skills should come in handy since she has to stand there and "look mesmerized" by the "genius" on stage, laughs the insider.
"It's just another new law in a long list of rules, from Kim's wardrobe, hair and body shape to who she can and can't talk to," the source points out. "How long she's going to put up with this is anyone's guess."
Her patience will soon be tested, as West has several concerts scheduled to round out the summer.