Sex Scandal Backlash! Women Protest Jessa Duggar's Appearance At Southern Women's Show: 'Liar From Bigot Family!'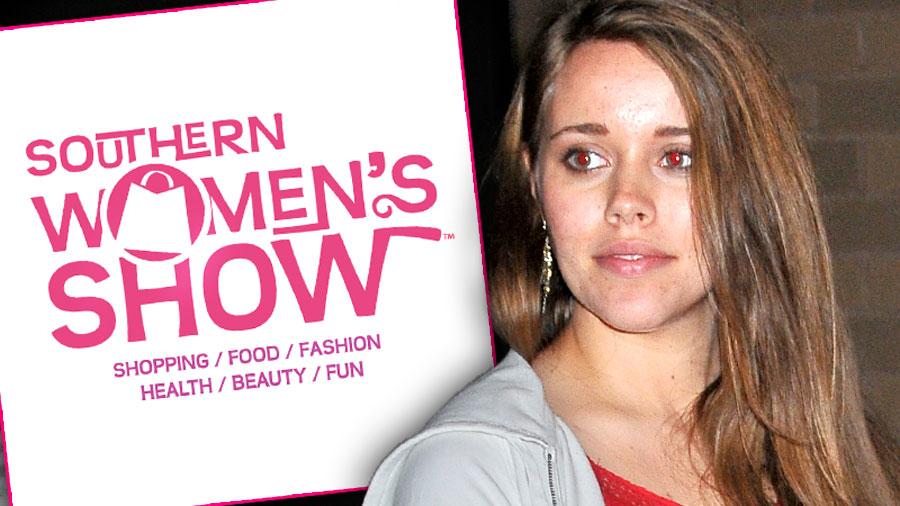 RadarOnline.com can reveal that Jessa, 22, is facing extreme backlash from her brother's admitted cheating and porn addiction, in addition to his alleged sexual abuse.
The pregnant newlywed, who went public as a victim of her accused child molester brother in June but brushed off his behavior as "bad choices," is scheduled to make an appearance at the Southern Women's Show in Charlotte, North Carolina, on Saturday, August 29.
Article continues below advertisement
But many women are protesting the former 19 Kids And Counting sister's role in the exhibition, which according to the official website, features "festive, entertaining and inspiring shows."
"I would bet that there will be many women coming to your event that have been sexually molested, how do you think they will feel about this girl who minimizes it and has been taught it is her fault. You seriously need to re-think who your paid guests are!" one critic posted on Facebook.
"I'M NOT GOING NOW!!! P*** poor role model, liar from a bigot family. BOYCOTT!" wrote another.
"Why the hell would you invite a girl who was raised in a family that looks down on women?" a third said.
According to a source, protestors are also contacting the event's executive director to air their grievances about the controversial guest.
Despite the public outcry, Jessa is still expected to take the stage tomorrow afternoon at 1 pm.
In May, a previously uncovered police report revealed that Josh had been accused of molesting five minor females, including at least two of he sisters.
Three months after his public apology, Gawker exposed him as a member of affair-seeking website Ashley Madison.
This week, porn star Danica Dillon, 28, came forward as Josh's paid lover.
He checked into rehab on Tuesday.