Skyn ICELAND's Ultimate Summer Skincare Giveaway – Enter To Win!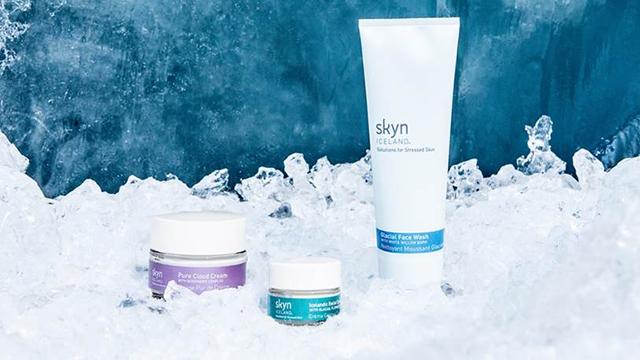 Want to show off silky, stress-free skin this summer? Look no further!
Skyn ICELAND is giving one lucky reader the ultimate skin care essentials to get that healthy glow, including the Hydro Cool Firming Eye Gels, Icelandic Relief Eye Cream, Icelandic Moisture SPF 30, Arctic Face Mist and more!
These products are specifically formulated to treat the effects of stress on facial skin using pure and potent natural ingredients from Iceland.
Article continues below advertisement
Julie Kristy, Makeup Department Head for the recently released Entourage movie says, "The entire cast and crew were working around the clock during production. skyn ICELAND's Eye Gels have been my go-to product to keep them looking fresh, stress-free and camera ready."
You're skin will be healthy and stress-free in no time!
You can also find skyn ICELAND products online, available at ulta.com!
contact-formcontact-field label='Name' type='name' required='1'/contact-field label='Email' type='email' required='1'/contact-field label='Phone' type='text'/contact-field label='Yes%26#x002c; I would like to enter the SKYN contest' type='checkbox'//contact-form