Worst Dad Ever? Scott Disick Skips Daughter's Birthday But Posts Pic Of Luxury Car Instead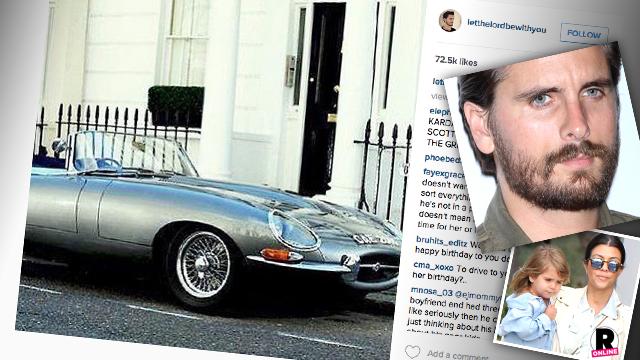 Scott Disick has hit a new low! As RadarOnline.com exclusively reported, Kourtney Kardashian's baby daddy is skipping his only daughter, Penelope Disick's, birthday to party. But instead of being remorseful, or perhaps posting a sweet Instagram message, he instead posted a photo of a luxury car!
The self-titled Lord Disick fled the country after Kardashian booted him out of their Calabasas home and partied with models on the French Riviera, then hit up hot spots in Miami for similar shenanigans.
Article continues below advertisement
But on July 8, Penelope's third birthday, his social media account was all about a new ride.
https://instagram.com/p/44rDLoO30a/
The backlash was swift, with one user writing, "Can't afford it now you haven't got @kourtneykardash" and another taunting him with "After you cheated on Kourtney, you won't be able to afford it."
What do you think about Scott's callous photo on his daughter's birthday? Sound off in comments below.