'Reckless' & 'Irresponsible'? Ramona Singer Reveals What REALLY Happened With Her Turks & Caicos Hookup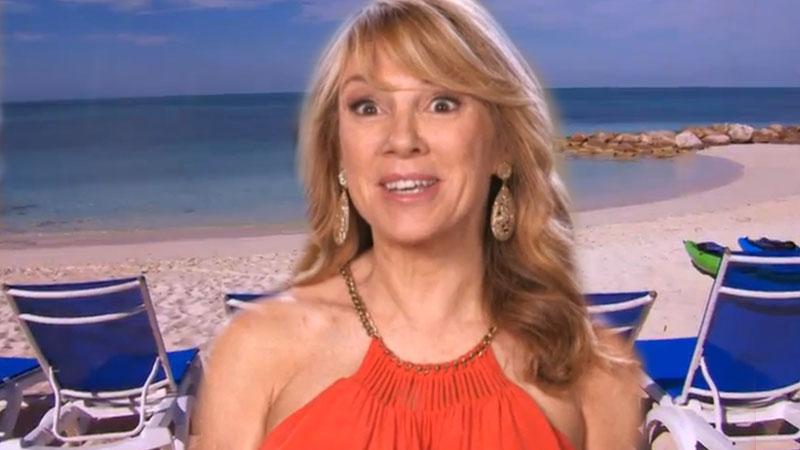 She's been single for just a few months, but Ramona Singer's dating habits are already causing drama with her Real Housewives of New York City co-stars! In one recent episode, Singer brought a man home during the group's trip to the Turks and Caicos and it caused serious drama with the cast. But she spoke out to RadarOnline.com to defend herself, insisting he wasn't a one night stand.
"LuAnn met a gentleman who was single and available — and she said, 'Ramona I would like to invite him back to our gorgeous villa to have a drink with me, but he won't come because he's with his friend,'" the 58-year-old reality starlet and author tells Radar.
Article continues below advertisement
De Lesseps then asked Singer to "entertain" the friend, "keep him company," and "have drinks with him too," she claims.
Singer says she obliged because she knew it was the polite way to handle the situation.
"I said, 'Absolutely, because what are girlfriends for?'" Singer explains. "What's wrong with being the wingman? We're on vacation. We're over 21."
According to Singer, the night was innocent.
"I mean we're not having an orgy, running around naked and going in the pool," she says. "We're entertaining in a gorgeous villa two lovely gentlemen who are on vacation also."
After some time of "entertaining," Singer grew "tired" and realized that the her male companion was too intoxicated to go home alone.
"This guy was incapacitated and I thought it would be reckless of me and irresponsible of me to send him home in that condition," Singer says. "So I said, 'Please use this room and please be gone before the morning because the girls will be up and the cameras will be here and I don't think you want that.'"
Article continues below advertisement
Unfortunately for the guy, and Singer, he didn't make it out early enough and Heather Thomson found him naked. Now, Thomson won't let the situation go.
"Are these girls living underneath a rock?" Singer questions. "I find it a little immature, especially since we are in the 21st century the last time I checked. We're not under 18 and have a chaperone and need permission slips."
Singer concludes, "Listen, we are all mature adults. We are on our vacation."