Don't Want Your Man! 'RHOA' Lisa Wu And Cynthia Bailey Come Face To Face At BET Awards After Peter Thomas Cheating Scandal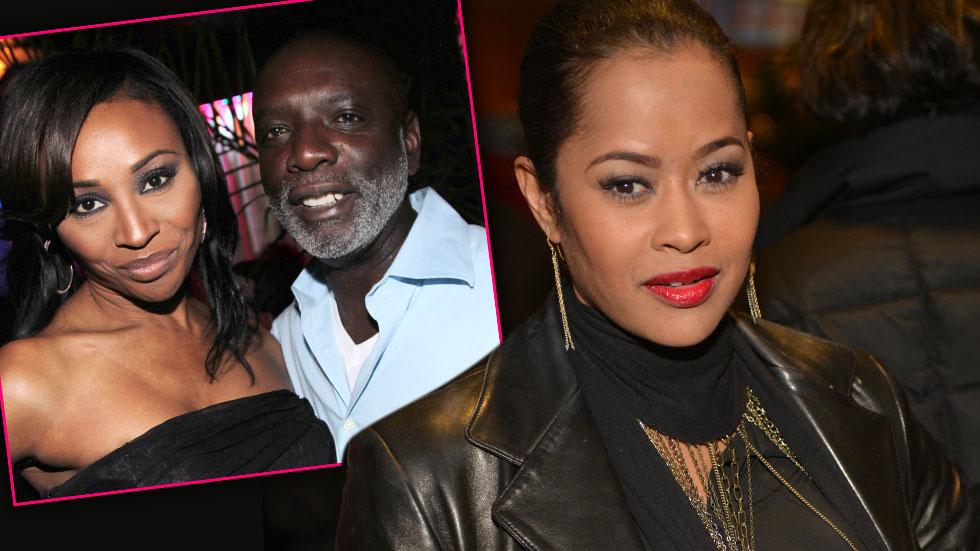 Peter Thomas has been in hot water recently, after news broke that he had been caught on camera allegedly kissing and caressing the breast of a woman who was not his wife, Real Housewives Of Atlanta star, Cynthia Bailey. Rumors have continued to swirl that the woman in the video was former RHOA cast member Lisa Wu, and this weekend at the BET Awards, the couple came face to face with Wu for the first time since the video went viral!
Article continues below advertisement
"A lot of people thought it was me in the video," Wu told RadarOnline.com exclusively. "They were like oh my God it's you, it looks like you, sounds like you! It was kind of crazy." But the former housewife insists that she was not the woman in the video. "They know who the lady is -- not me!"
Still, she understands why people would make that mistake. "She does kind of resemble me... I can see why people are probably saying that."
Wu, who is divorced from ex-husbands Keith Sweat and Ed Hartwell, had her own take on the video. "I didn't think he had kissed the girl," she revealed. "It got blown out of proportion, it really did. But I have so many people attacking me on my page, like 'You know it's you, fess up!'"
However, when asked about how she would have handled the scandal if she was Bailey, she admitted, "I would have definitely not liked it, of course, and would have dealt with it privately as Cynthia should." Wu also said that she has learned from her own experiences. "Marriage is a sacred thing that doesn't need to be televised."
Article continues below advertisement
With all of her ongoing projects, the actress, producer, and current star of Hollywood Divas does not have time to chase other women's husbands. When asked if Thomas was her type, she said, "He's a very smooth guy," but added, "I don't want to say he's not my type -- I've never looked at him that way."
While Wu did not reach out to Bailey to squash the rumors, she revealed that she ran into the couple this weekend in Los Angeles. "I actually saw Cynthia. I saw her and Peter out here during the BET awards weekend. Gave her a hug, gave Peter a hug, said hey."
Wu insisted that there was no bad blood between the ladies. "She knew it wasn't me. There was no need for me to address it... There's no need. For what? That's bringing more attention to it."