Exclusive
Family Tradition! Kylie Jenner Gets Ready For Her First Nude Photo As 18th Birthday Approaches -- 'Magazines Are At War'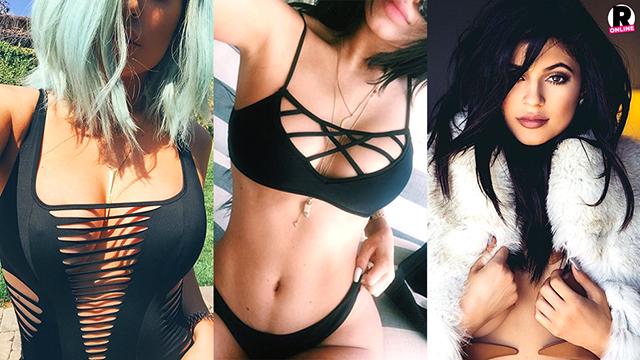 If you got it, flaunt it could be the Kardashian family motto! And since Keeping up with the Kardashians teen queen Kylie Jenner is turning 18 next month, RadarOnline.com has learned she's finally ready to follow in her family's footsteps and bare all in her very first nude photo shoot!
"Kylie is getting bombarded with requests for her first nude shoot after she turns 18," a well-connected family insider says.
Article continues below advertisement
According to the source, "She is going to bare her breasts and is excited at allowing the world to see them because they really are so perfect."
Jenner isn't the first Kardashian family member to bare it all on-camera though.
In fact, all of her female family members have taken off their clothes in front of the camera, including her half-sisters Kim, Kourtney and Khloe Kardashian, as well as her mother Kris and other sister Kendall Jenner.
"She loves her boobs and cannot wait to show off her smoking body without any clothes on," says the source.
However, the cost of getting Jenner to disrobe is not going to come cheap, the source adds: "Kylie is deciding on a photographer now, but whoever gets those first shots is going to be incredibly respected and whichever magazine gets them will be paying a lot."
Who do you think should photograph Kylie Jenner naked for the first time after she turns 18? Tell us your thoughts in the comments below.