The Good Book: Kourtney Kardashian Quotes Bible After Split With Scott Disick -- 'Who Are You To Judge?!'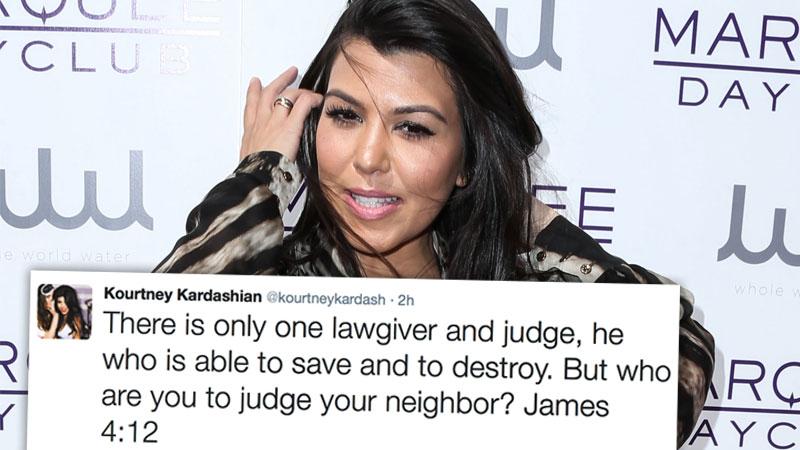 Kourtney Kardashian has been going through a lot this past week after getting dumped by Scott Disick, the philandering father of her three children, and having to celebrate her daughter's birthday as a single mom. But Kardashian has a little something to say to those who would pass judgement on her family during their time of crisis, and it is shade of biblical proportions!
The mom and reality star tweeted Saturday, "There is only one lawgiver and judge, he who is able to save and to destroy. But who are you to judge your neighbor? James 4:12." Nuff said!
Article continues below advertisement
In addition to quoting Bible passages in the days since her breakup, Kardashian has been focusing on her children, and posting an unprecedented amount of sexy snaps with her sisters. From now on, when Kardashian calls out to the Lord, fans can be rest assured that she is referring to Jesus Christ, and not Lord Disick.