Gloomy Girls: Kourtney Kardashian Looks Sad In First Snap Since Scott Disick Split As She Bonds With Kim & Khloe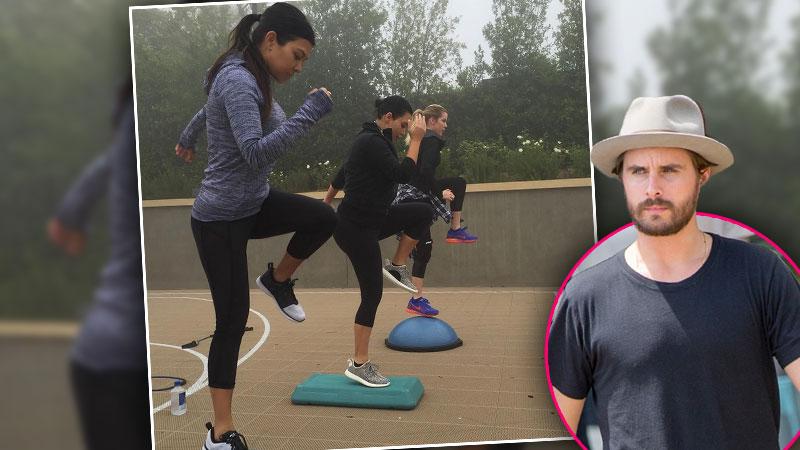 Kourtney Kardashian certainly isn't celebrating her break up with Scott Disick, but she is getting in fighting shape.
The 36-year-old posted a picture on her Instagram page with her two sisters, Kim and Khloe Kardashian, showing them working out together Tuesday morning.
As Lord Disick continues to avoid his family by partying around the world after Kourtney kicked him to the curb, she looked gloomy in the picture with her sisters.
Article continues below advertisement
Disick has not stepped out publicly since news of the split broke.