New Beginnings: Kylie Jenner Meets 'Her' For The First Time In Person On 'I Am Cait' – Watch The Preview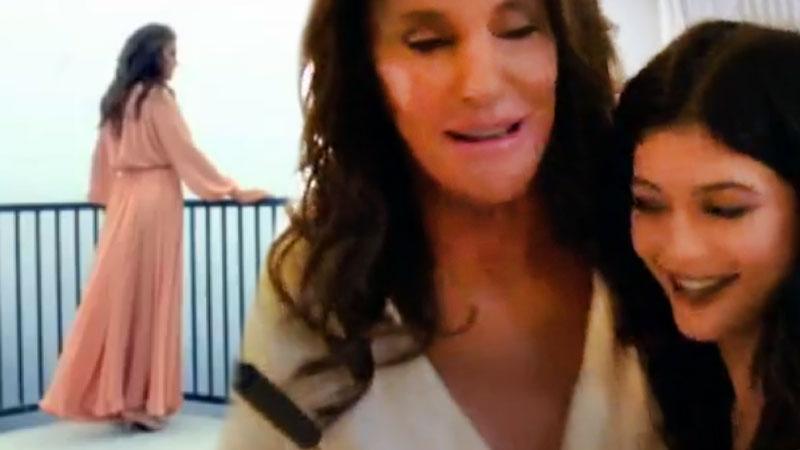 The first time Kylie Jenner laid eyes on newly transformed Caitlyn, it was on the cover of Vanity Fair magazine. But now, the 17-year-old is getting her first in person glimpse of her father as "her."
In a new clip ahead of the July 26 premiere of I Am Cait, Kylie admits being nervous to meet Cait.
"I do want to meet her, but I think it'll be a little uncomfortable in the beginning," she confesses in a voiceover. "But I think we're both ready."
Article continues below advertisement
But once Kylie arrives, it's as if nothing has changed between the two.
"Hey, pretty!" Kylie exclaims as Caitlyn pulls her in to a big hug, completely surprised by the unexpected visit.
Watch the Video on RadarOnline:
The two proceed to talk along with Caitlyn's mother Esther, who shares a picture of herself with Kylie of when she was 17.
"Here's the kicker," Caitlyn says. "She was married in this picture."
"Kinda like me," Kylie jokes.
"I better not hear that from you," Caitlyn laughs nervously, her parental instincts kicking in.
Of course, as RadarOnline.com previously reported, sources close to Kylie say she's hoping to marry much-older rapper boyfriend Tyga -- soon!
The eight-part docuseries debuts Sunday at 8 p.m. ET on E!.