Stranger Than Fiction: New Details Surface In 'Gone Girl' Kidnapping Suspect –– Matthew Muller Is Harvard Grad, Marines Vet & Disbarred Lawyer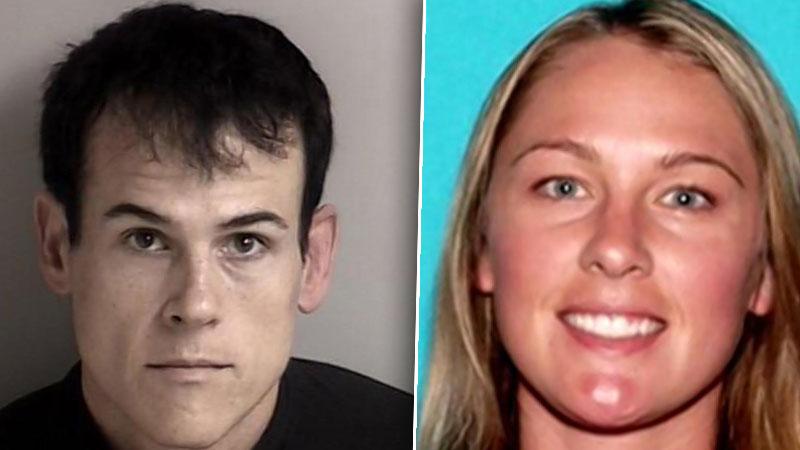 New details on Matthew Muller, the suspect in a real-life drama mirroring the film Gone Girl, paint a stranger-than-fiction picture of the accused kidnapper.
Muller who's been charged in the vanishing of California woman Denise Huskins is a disbarred attorney, veteran of the U.S. Marines and graduate of Harvard Law School. His life had taken a turn downward in recent years after he lost his job as an immigration attorney, lost his ability to practice law after failing to provide services to a client he took money from, and eventually filed for bankruptcy.
Article continues below advertisement
Muller's purported criminal activities came as "just a shock" to San Mateo native Bruce Day, who's daughter is married into Muller's family. The now-accused kidnapped "seemed like a very nice young man" during a Christmas get-together four years ago, Day told the AP.
Muller's lawyer Thomas Johnson said that his client has bipolar disorder, and will plead not guilty to all of charges he faces: kidnapping, attempted robbery and assault charges. (After his arrest, Muller told cops he was also afflicted with Gulf War Illness.)
In another surreal twist to the case, Muller and his collaborators compared themselves to the debonair thieves in the movie Ocean's Eleven (famously led by George Clooney and Brad Pitt in the remade versions over the past 15 years).
A federal warrant for the arrest of the 38-year-old Orangevale, Calif. native indicated that he and his cohorts "fancied ourselves a sort of Ocean's Eleven, gentleman criminals who only took stuff that was insured from people who could afford it."
Article continues below advertisement
The information was from a letter the suspects penned to the San Francisco Chronicle after officials with the Vallejo Police Department initially deemed Huskins' disappearance a hoax.
"We are young adults, fairly recent college graduates, and up until now this was a bit like a game or movie adventure," the suspects told the paper, stressing that Huskins "was absolutely kidnapped," and that they'd "rather take the chance of revealing the truth than live in a world where someone like Huskins is victimized again."
Officials in Vallejo have yet to acknowledge the seeming botch in the case, with City Manager Dan Keene saying, "This is an ongoing investigation, it's being conducted by the FBI and at their request we have been asked not to comment on any aspects of the case."
Watch the video on RadarOnline.com
As RadarOnline.com previously reported, the FBI said that Muller was linked to Huskins' disappearance from her Mare Island home, after he was arrested in a similar home-invasion robbery in the Bay Area town of Dublin, Calif. Feds also linked Mueller to a Vallejo, Calif. storage unit that was searched earlier this month, turning up a number of suspicious items, including drones, a wireless camera and pliers.
On March 23, Huskins' boyfriend Aaron Quinn told police that kidnappers took the 29-year-old woman from the Vallejo home they shared, asking for $8,500 in ransom for her return. Quinn was tied down and drugged in the incident, his attorneys said. Huskins eventually surfaced 400 miles to the south, in her Southern California hometown of Huntington Beach.