Ex-Lawyer Arrested In Shocking Real-Life 'Gone Girl' Incident –– Police Initially Thought California Kidnapping Was A Hoax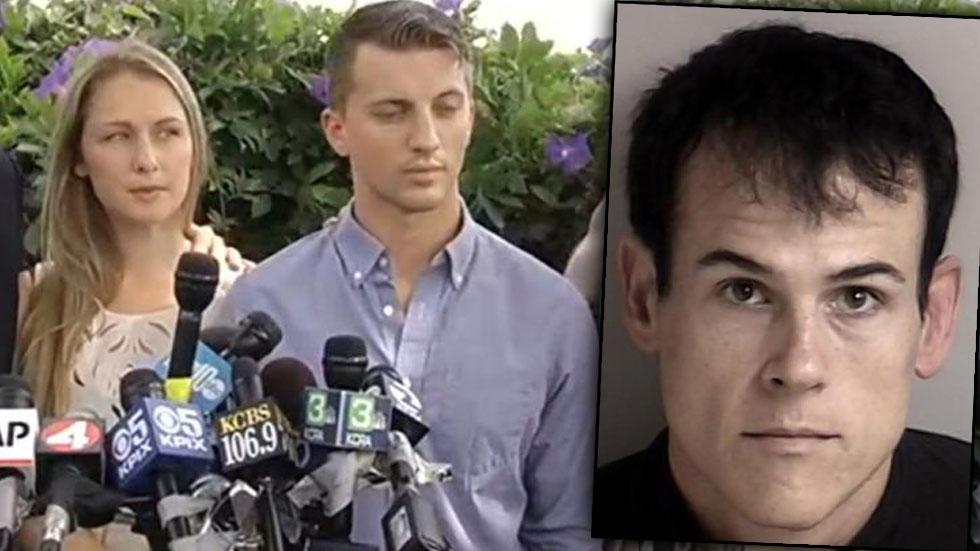 On March 23, Huskins' boyfriend Aaron Quinn told police that kidnappers took the 29-year-old woman from the Vallejo home they shared, asking for $8,500 in ransom for her return. Quinn was tied down and drugged in the incident, his attorneys said. Huskins eventually surfaced 400 miles to the south in her Southern California hometown of Huntington Beach.
In a news conference Monday, Huskins and Quinn remained silent, letting their attorneys do the talking for them, so as not to impact the case involving Muller.
Article continues below advertisement
Quinn's attorney Daniel Russo ripped authorities for their initial statements that the case was a hoax, calling on them to admit their wrongdoing.
"What I want is for the Vallejo PD to do their job -- go out, find out if there are other guys out there and make sure that next time this happens they think before they talk," Russo said.
Huskins' lawyer Douglas Rappaport piled on, saying, "Nearly four months ago, we told you that Denise Huskins was right; that she was not only innocent of perpetrating a hoax, but that she was a victim of a very serious and violent crime.
Watch the video on RadarOnline.com
"And today there is vindication ... the Vallejo Police Department owes an apology to Ms. Huskins and Mr. Quinn. The individual or individuals who committed this offense were at liberty to continue on their crime spree, and in fact, did."
Items removed from a vehicle Muller stole -- including a water pistol, and goggles Huskins was said to have worn -- established a connection between the ex-lawyer and the Huskins case, FBI Special Agent Jason Walter said in legal docs. (He added that a shot of the phony weapon was emailed to a newspaper at the time of the kidnapping.)
A search of the stolen automobile's navigation system revealed that a Huntington Beach address had been entered at one point.
Muller is expected to plead not guilty to the kidnapping charges, his attorney Thomas Johnson said. The former attorney -- who's past been diagnosed as bipolar -- is also charged with attempted first-degree residential robbery and assault.