Exclusive
Diss Track! Countess LuAnn de Lesseps Reveals New Song 'Girl Code' Is Based On Rocky 'RHONY' Trip To Turks & Caicos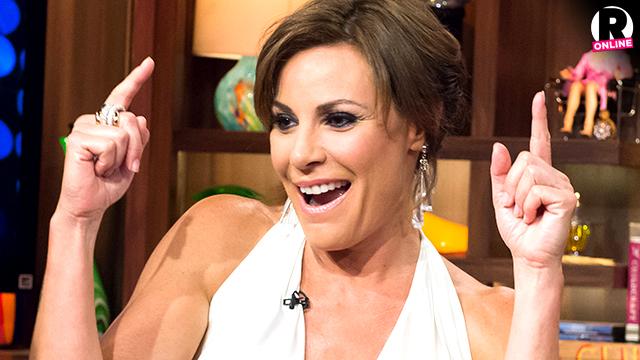 It's been several years since Countess LuAnn de Lesseps graced the nation's ears with one of her pop tunes, but she's back and rocking out with a new song called "Girl Code (Don't Be So Uncool)." And while her other songs, "Money Can't Buy You Class" and "Chic C'est La Vie" were based on her own life, she found inspiration for the new track in her co-stars — and their bad behavior!
De Lesseps told RadarOnline.com that she came up with the song after a heated trip to the Turks and Caicos, which is now playing out on Real Housewives of New York City.
Article continues below advertisement
"This song was inspired by the Turks and Caicos tripand somebody breaking the Girl Code," de Lesseps said. "One of the ladies broke the girl code and you will see."
So what exactly is the "Girl Code?"
"The girl code is when somebody is crossing the line with a girlfriend," de Lesseps said. "It's when they do something like Carole Radziwill) who dates my chef, who is going out with my niece…that's breaking the girl code."
"It caused a big rift with my niece," De Lesseps explained. "She was very upset. And Carole says in the show, 'I don't care what she thinks and I don't care what her niece thinks.' Well you know what, you broke the girl code!"
De Lesseps brought in some backup support and recorded the song with her daughter, Victoria.
"It was great," she explained. "She has a great musical ear."
But she admitted she'd invite some of the RHONY women to join her for the video.
"You'll probably see a couple of the housewives in it," she says "I'd like to have Bethenny and Dorinda, and maybe Sonja."
As for the others … maybe they broke the "Girl Code?!"