Exclusive
The B Is Back! Bethenny Frankel Will Return To 'RHONY' Next Season — But Dorinda Medley & Others Are Cut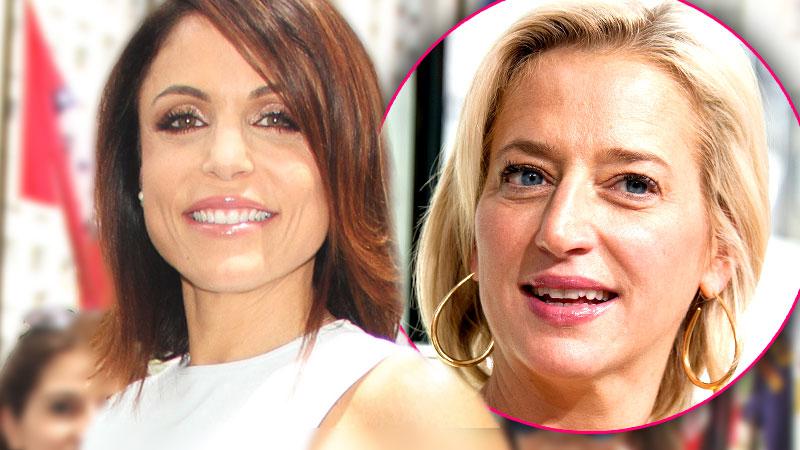 Drama pays! Bethenny Frankel's much-heralded return to The Real Housewives of New York was an unqualified success, as far as Bravo executives are concerned. But ratings are still lagging, so RadarOnline.com has learned that while she's coming back for next season, lackluster newbie Dorinda Medley is getting booted to make room for fresh blood.
Although the show is still airing, the cast completed filming for the reunion last week, and casting for next season has begun behind the scenes.
Article continues below advertisement
"Bethenny has already been asked to come back, and she accepted," an insider told RadarOnline.com. "It was in her contract that if Bravo made the offer, that she would accept."
"The fact is, Bethenny loves being on television," the source explained. "Producers are hoping next season Bethenny will let her guard down even more and fight with the other ladies."
But Medley won't be one of them, since the insider said she's getting the axe. "Viewers just didn't respond to her at all," the source said. "Dorinda didn't bring anything to the show. She was just boring!"
Kristin Taekman will also get the axe, RadarOnline.com has learned, for similar reasons.
Meanwhile, Skinnygirl mogul Frankel earned a whopping is expected to get a bump in pay for another season, according to the source. Though she banked $1 million for this past season, "Bethenny will probably want close to $2 million, while Bravo would offer no more than $1.5 million," the insider said. "RHONY just isn't as popular as the Real Housewives of Atlanta, and Bethenny just doesn't have the clout she once did."
Shooting is expected to begin in the fall, and producers are now on the hunt for "two new sexy ladies that will add to the dynamic of the current group. They need to shake things up," the source stated.