Jealous, Much? Bethenny Frankel Slams Ramona Singer For Bringing Home 'A Cute Guy' During 'RHONY' Girls Trip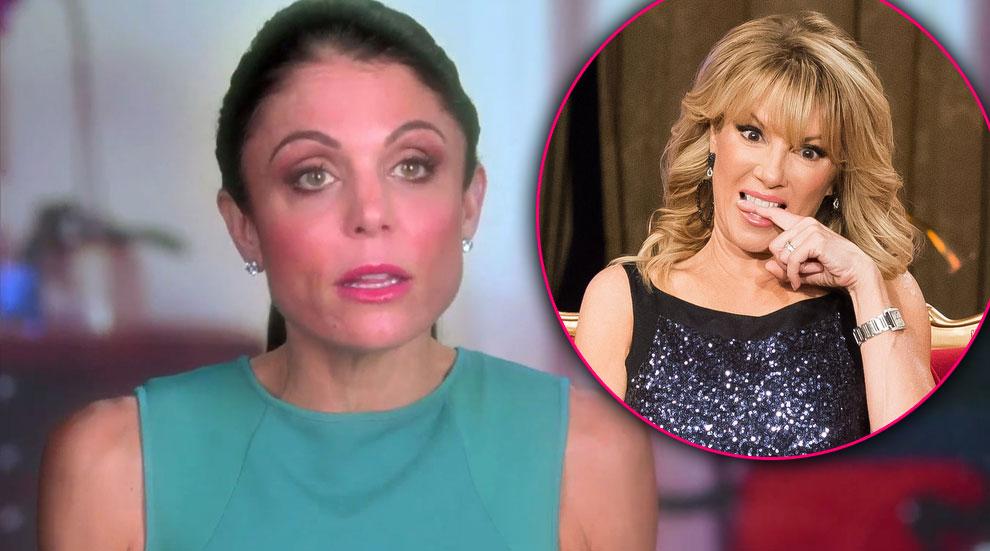 The Real Housewives of New York City stars' feuding has reached a new level now that most of them are single! In a preview for the upcoming episode, Carole Radziwill and Bethenny Frankel rag on Ramona Singer for bringing home a "cute guy" after a boozy night out.
"She brought home a guy," Radziwill says in a clip obtained by Radar. "Heather walks into the room and there's a naked man … We were really honestly pissed off at her."
Article continues below advertisement
"I don't care, bring home a guy," she continues. "But don't leave him naked in my room. If she was in the bed with him, I'd be like, 'Oh my god, this is the best day ever.'"
"Luann de Lesseps brought home a guy too and made sure he left," Radziwill says. "Ramona didn't want to sleep with him I guess."
Frankel, who has been listening to Radziwill's story, then decides to chime in.
"If she was just like, 'Yeah, I met a cute guy. He was drunk,' and copped to it, we would all be quiet," Frankel says during a confessional.
"But she's always pretending that there are no men, she didn't get her boobs done, and she's a nun living in a monastery," Frankel adds. "I don't buy it."
Watch the clip and tell us in the comments: Do you think Bethenny and Carole were just jealous or did they have a right to be angry?