Exclusive
Mark Ballas Dishes On 'DWTS' & His Journey To Quit Smoking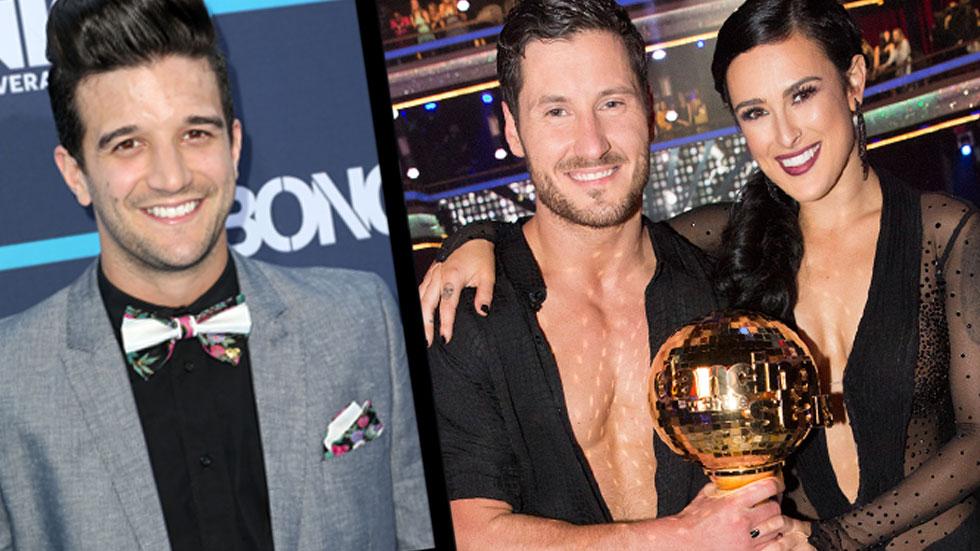 Votes and talent or family connections? Mark Ballas tells RadarOnline.com he's not sure what was the decisive factor in Rumer Willis winning Dancing with the Stars.
When Ballas and Willow Shields were eliminated in the seventh week of Dancing With the Stars, fans were shocked, but no more than the professional dancer himself, he said.
"We just stared at each other. I was beside myself," Mark told RadarOnline.com in an exclusive interview while promoting the big "Smoke Out" day event in Times Square with his mother, Shirley Ballas. The mother-son duo have quit smoking together and dished on that feat, along with his crushing elimination on DWTS.
Article continues below advertisement
"I thought Willow got the short end of the stick," Mark said. "It wasn't fair."
Fast-forward to a few weeks later and Willis and Val Chmerkovskiy took home the coveted Mirror Ball, with the help of her movie star parents, Demi Moore and Bruce Willis, along with a major push from their Hollywood friends.
"I guess when people vote they thought since we had such high scores from the judges that they thought 'she'll be alright,'" Mark surmised.
His mother concurred, and told RadarOnline.com: "They networked. The whole family did their homework. It was great and amazing for them. And they got all their A-list friends to help. She definitely deserved it."
Indeed, Ashton Kutcher and Gwyneth Paltrow both showed their support for Rumer, taking to their social media accounts to try and boost her numbers.
"People love the show, watch and root for people but they don't vote," Mark said about his experience being partnered with Shields.
Article continues below advertisement
"She should have been in the finals. She had the skills and the personality."
But there are no bad feelings he told RadarOnline.com, and complimented Rumer, saying: "She was awesome."
Mark also explained to RadarOnline.com why, as a professional dancer, he decided he had to quit sucking on cancer sticks.
"Smoking was starting to affect my career," the hunky pro said. "I'm just hoping to help motivate people. Smoking burns a hole in your pocket."
He admitted that even though his mother smoked for four decades before she quit, that wasn't what got him started on the unhealthy habit.
"I didn't steal my mom's cigarettes, I stole my Nan's. When mom quit with me it was great, and we are hoping to motivate and inspire others."
What do you think about Rumer's Mirror Ball win? Sound off in comments below.