Shot And Caught! Prison Escapee David Sweat Captured -- Both Convicts Accounted For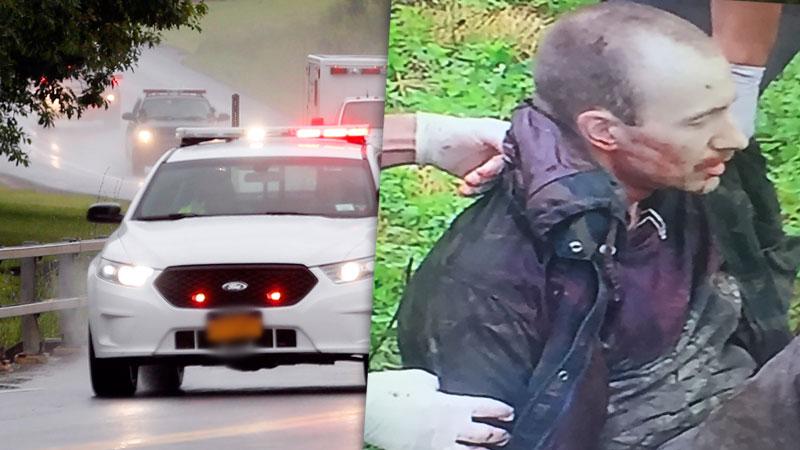 After a manhunt that lasted over three weeks, escaped convict David Sweat has been captured by authorities near the Canadian border.
A law enforcement officer told CNN that Sweat is being taken to a local hospital after being shot while authorities attempted to apprehend him. Details regarding his capture are still unfolding. His co-conspirator, Richard Matt, was shot and killed Friday after he reportedly resisted commands by police.
Article continues below advertisement
Despite best efforts, the police have had a difficult time tracking the convicts, who escaped from their upstate New York prison with the help of at least one employee, who has been arrested for her part in the prison break. While they were at large, Matt and Sweat were added to the U.S. Marshall's 50 Most Wanted List -- a dubious, yet short-lived honor for these newly accounted for criminals.