NY Prison 2 Men Escaped From Has Culture Of 'Staff Violence, Brutality & Abuse' –– Plus 3 New Developments In Shocking Breakout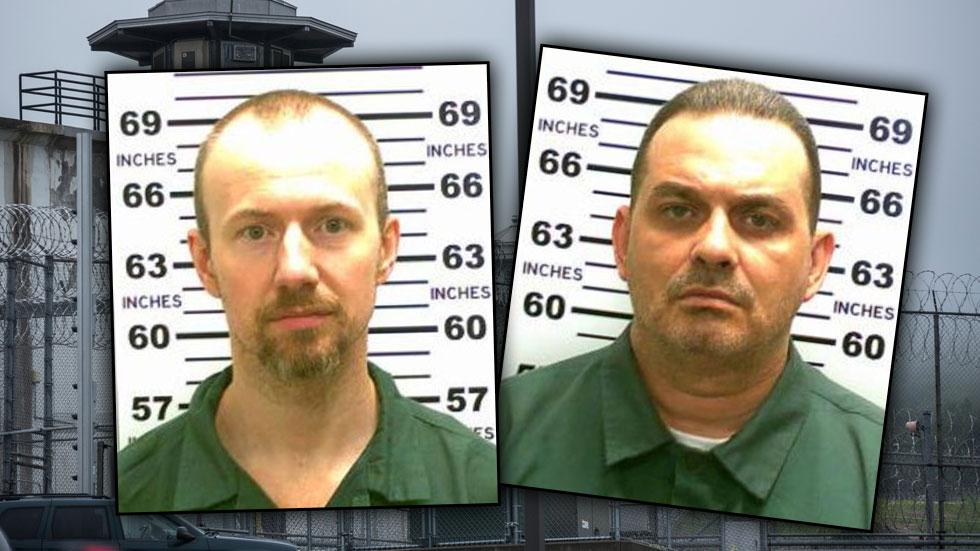 As the search for two escaped inmates in upstate New York extends into its 12th day, a new report sheds a disturbing light on Dannemora's Clinton Correctional Facility.
'Staff Violence, Brutality And Abuse'
The prison was criticized in October by the nonprofit organization Correctional Association of New York for a culture composed of "staff violence, brutality and abuse," according to an NBC report. The nonprofit, citing a survey of 610 prisoners and information provided by the state, said the facility where convicted killers David Sweat & Richard Matt broke out of June 6 was among the "worst" of the prisons they surveyed. That designation came from "a variety of indicators of physical conflict between staff and incarcerated persons, racial tension, and verbal harassment, threats, and intimidation," the nonprofit said in its report. The jail population serves an average of 14 year-sentences -- nearly three times the state average -- and more than 90 percent of the inmates have a history of violent crimes, the report stated. Former inmate John Mulligan told WSTM the prison was "terribly dangerous" and fostered a bloodthirsty culture. "I've had physical confrontations with people over the years ... it's not a matter of whether you win or lose, it's a matter if you're gonna fight back." Mulligan said. Another former inmate named Jeremy Getman told NBC News that some of the guards wouldn't hesitate to "play God" if they felt like it. "The thought does come to mind, how does this type of behavior go on? How do people get away with this? But in these cases, it's the officer's word over yours."
Article continues below advertisement
Watch the video on RadarOnline.com
Latest Search Details
Rain has hampered the efforts of more than 800 police officers who have throughly scoured the rural areas, Clinton County Sheriff David Favro said Tuesday. The downpour has washed away the scents that help bloodhound dogs could detect to clue in provide officers with leads, as well as disrupting the use of thermal imaging devices that can pick up body heat cues, Favro said. Authorities believe that the two escaped convicts are still in the area due to no cars being reported stolen, and scents dog picked up prior to the rain. The extensive search will stretch east toward Route 374, officials said. Favro said the men's "elaborate, well-thought-out escape plan" probably didn't rely too much on Joyce Mitchell, the prison worker accused of helping them escape. "My theory, my theory only, is that she was Plan B; I would have viewed her as baggage, almost, for them to be able to escape into freedom because she's leaving behind a family and a husband."
'A Lot Of Things Happen In The Meat Freezer'
A convicted killer who served time at the jail told the NY Post that inmates between sex and staff at the facility often took place in a "meat freezer." Michael Alig said that "it's easier to have sex with a woman than it is to have sex with a man," as "the women are working on staff and they have access to private rooms ... like the storage rooms or the meat freezer." According to Alig, all of the inmates are well aware of the privacy of various blind spots in the jail. "Officers are placed like every 100 feet," he said. "But there are these tiny little spots where the guards can't see you." The meat freezer stands out, he said, "because there's only one entrance, it can be locked, and there are no window ... a lot of things happen in the meat freezer."