NY Prison Break: Accused Accomplice Joyce Mitchell To Face Judge Over Felony Charge –– Was Investigated In Inmate Sex Incident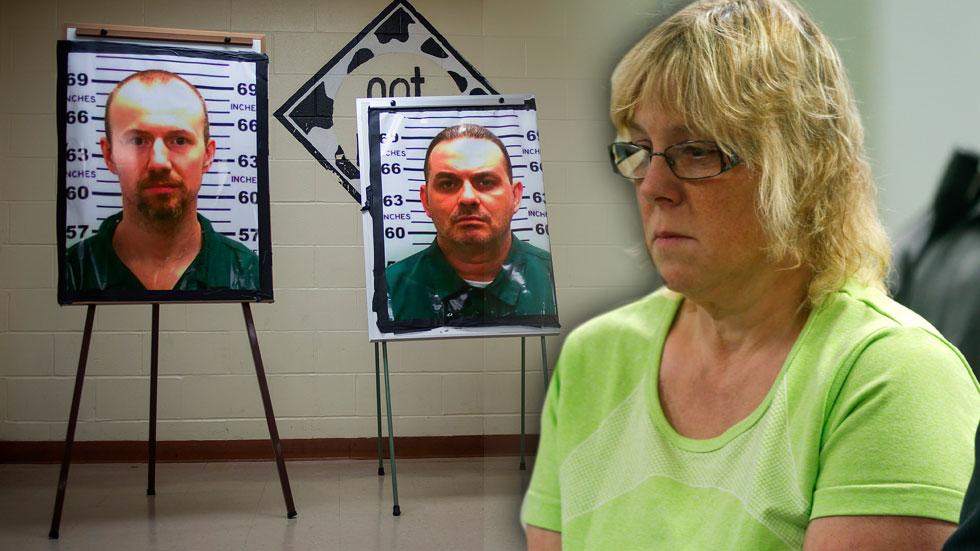 The prison employee charged with aiding two escaped convicts was headed into court as the search extended into its tenth day Monday, while details surfaced about the breakout.
Joyce Mitchell, the married 51-year-old supervisor in the tailor shop of Dannemora's Clinton Correctional Facility, was expected to appear in court in Plattsburgh, New York, as prosecutors revealed new details about her participation in the shocking escape of Richard Matt and David Sweat.
Article continues below advertisement
Mitchell was slated to be a getaway driver for the convicts in their June 6 jailbreak, Clinton County District Attorney Andrew Wylie said, adding that she had second thoughts after feeling guilt over betraying her husband and getting involved in the criminal activity.
The trio was supposed to make a seven-hour drive to an unnamed location, Wylie added.
"They were going to meet down by the power plant, drive -- I'm not going to say into the sunset, because it was after midnight and it was dark out -- but they were going to drive, potentially to an area that was about seven hours away," Wylie said. "Basically, when it was go-time and it was the actual day of the event, I do think she got cold feet and realized, 'What am I doing?'
"Reality struck. She realized that, really, the grass wasn't greener on the other side."
Watch the video on RadarOnline.com
Wylie said that while the men didn't have a backup plan, they had carefully practiced their exits through tunnels in the facility they broke out of. Other inmates in the facility said they saw Matt and Sweat speaking on cell phones prior to their departure, Wylie said, "but we have no proof of these cell phones."
As RadarOnline.com previously reported, Mitchell was arrested Friday in connection with felony first-degree promoting prison contraband and misdemeanor fourth-degree criminal facilitation, as prosectors said she gave the escaped convicts access to chisels, hacksaw blades, a punch and a screwdriver. She has been suspended with no pay from the prison, which paid her $57,000 annually.
Mitchell, who has pleaded not guilty to the charges, could spent up to eight years in custody if convicted.