Prison Guard Gene Palmer Didn't Know Of Convicts' Escape Plan –– Polygraph Test Worked In His Favor: DA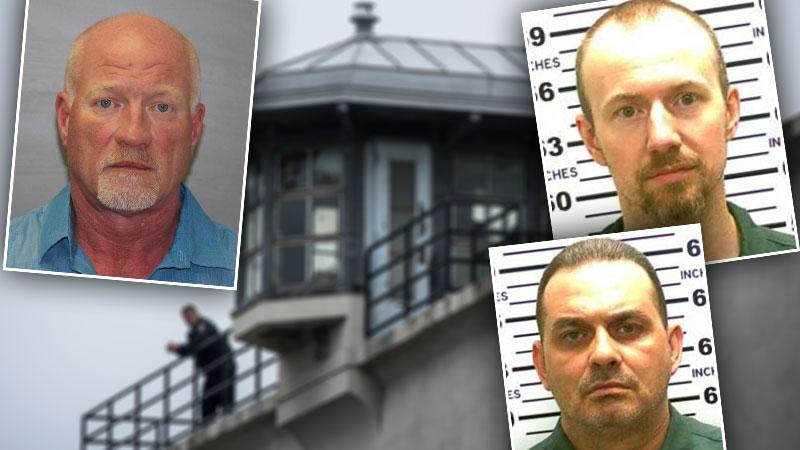 Prison guard Gene Palmer didn't know convicted killers Richard Matt and David Sweat were planning to escape, even though he provided tools and privileges to the men helping them do so.
Palmer's account of the incident to officials -- and the results of a polygraph test he took -- convinced police he did not understand the two convicts were planning to break out, District Attorney Andrew Wylie said.
The corrections officer on Thursday posted $25,000 bail in his arrest on charges of promoting prison contraband, tampering with physical evidence and official misconduct in connection with the June 6 escape of the two convicted killers, who have yet to be captured three weeks after their jailbreak.
Article continues below advertisement
Palmer will plead not guilty to the charges, his lawyer Andrew Brockway said, after the 57-year-old guard admitted to authorities he'd broken prison protocol in providing the men with art tools, access throughout the jail and a large hunk of meat that had been stuffed with hacksaw blades and a screwdriver by another employee at the Clinton Correctional Facility.
Watch The Video On RadarOnline.com
Palmer, a 27-year employee of the facility, subsequently buried and burned the paintings in the wake of the escape, court docs stated. Palmer's the second prison employee to be charged in connection with the jailbreak, as Joyce Mitchell, Sweat's purported lover, was also arrested after admitting to placing the tools in the hamburger meat.
Sweat was sentenced to life with no chance of parole in the 2002 killing of a sheriff's deputy; and Matt was serving a 25-year-to-life sentence for a 1997 conviction in the kidnapping, killing and dismemberment of his ex-boss.
In related news, the search for the men expanded to about 1,100 officers from various agencies combing a 75-square-mile area in the woods.