NY Prison Break: Escaped Convicts Leave DNA Behind After Looting Hunting Cabin –– 'We Will Search Under Every Rock, Behind Every Tree': Cops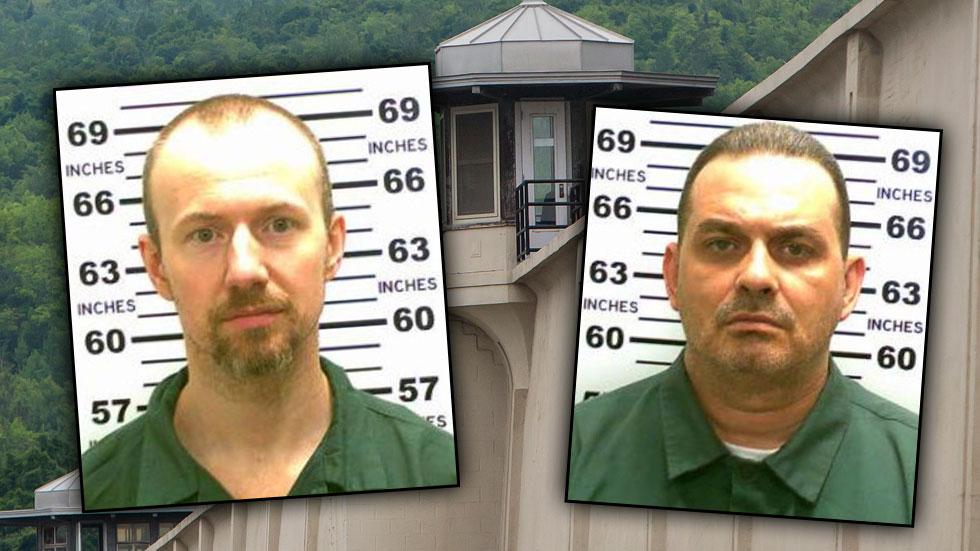 DNA from one of the two inmates who escaped from an upstate New York prison more than two weeks ago was discovered in a looted hunting cabin about 20 miles from the facility.
Law enforcement on the hunt for David Sweat & Richard Matt set their sights on the tiny towns of Owls Head and Mountain View, according to NBC News, after the cabin's owner reported seeing some running away from it.
"We will search under every rock, behind every tree and structure until we are confident that that area is secure," State Police Maj. Michael J. Cerretto said.
Article continues below advertisement
Franklin County's acting D.A. Glenn McNeil said that the cabin isn't near any roads, and located in a heavily rural area. Helicopters and military vehicles have been spotted in the area, while checkpoints have been set up on the surrounding roads.
Local Terry Bellinger told the Press-Republican newspaper "There definitely is a lot of law enforcement," while officials with the Vermont State Police confirmed a special tactical unit had been deployed to the area. The elite squad "responds to calls involving barricaded subjects, suicidal individuals, hostage incidents, hostage incidents, high-risk warrants, and active shooters," authorities said.
The new lead comes after more than 300 cops scoured two southwest New York towns, Amity and Friendship, in an expansive search following a tip that the men had been seen riding a railroad car.
As RadarOnline.com previously reported, the search began 17 days ago after the men broke out of Dannemora's Clinton Correctional Facility June 6. Both escaped convicts have killed in the past: Sweat, 34, was sentenced to life with no chance of parole in the 2002 killing of a sheriff's deputy; and Matt, 48, was serving a 25-year-to-life sentence for a 1997 conviction in the kidnapping, killing and dismemberment of his ex-boss.