Exclusive
No More Drama For Leah Messer & Boyfriend's Baby Mama! T.R. Dues' Ex Mandy Winnell & 'Teen Mom 2' Star Make Plans To Meet Up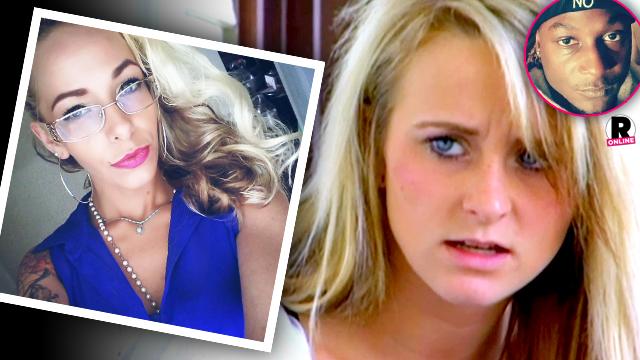 Despite rumors of tension, Leah Messer's new boyfriend's ex has NO beef with the Teen Mom 2 star.
In fact, the mother of personal trainer Theodore "T.R." Dues' two sons, Mandy Winnell, 28, tells RadarOnline.com that she and the MTV queen, 23, are planning a girls' outing to clear the air.
"I told her we should talk about all of this because I didn't want her to read things I didn't really say," Winnell explains of the reports, which claimed the mom of Tyshawn, 8, and Angelo, 4, warned Messer not to cause drama. "She agreed and thought it was a good idea."
Article continues below advertisement
Winnell, a West Virginia-based waitress, also says it's important for her to befriend Messer.
"I wanted to meet her anyways, because she's somebody who is around my kids. That was the main reason."
Despite her positive attitude, the stunning blonde does confess she initially wasn't on board with her ex's fast-paced new romance.
Winnell says she was set off when she was told that Messer was watching her two young sons alone, without their father Dues.
"I really didn't appreciate someone I didn't know being around my kids. I was angry at first about that situation. I said some mean words," she admits. "But we've cleared that up, and Leah knows it all came out of anger."
After Dues and Messer apologized for their actions, Winnell says peace was restored.
"People expect me to be angry and say bad things about Leah, but T.R. and I are not like that," she explains. "I consider him a very close friend. Our relationship is 100% better since we broke up."