'She Needs To Back The F Up!': Kristen Taekman Trashes 'RHONY' Co-Star Ramona Singer Over Photo Shoot Fight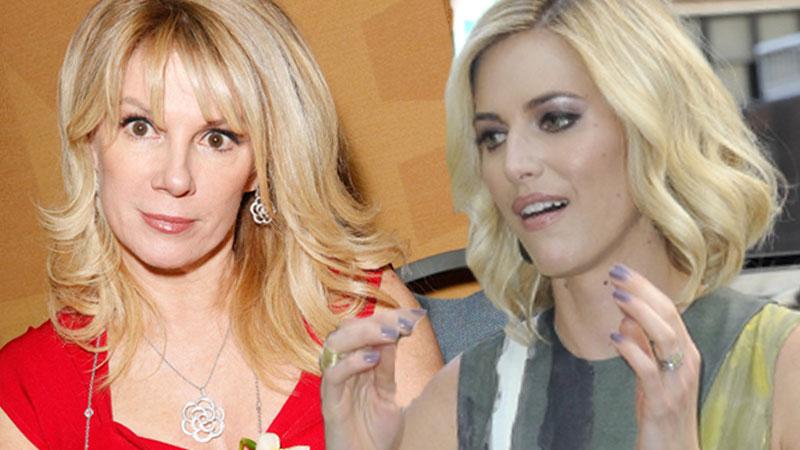 The bad blood between Kristen Taekman and Ramona Singer continues to boil, as Taekman took to her blog to vent that her "S*** Stirrer" castmate "needs to back the F up."
As RadarOnline.com previously reported, the two had a major confrontation on this week's Real Housewives of New York after Singer ranted toward Taekman, over the blonde beauty's annoyance with Bethenny Frankel's wishy-washy attitude toward a cast trip. At one point, Singer barked at Taekman, "Are you that dumb?"
Article continues below advertisement
Taekman held little back in her blog in firing back at Singer, saying her castmate is "always just out to get me."
She said Singer had no place in telling her to ask Frankel about the trip, shooting back at her castmate: "NO! Ramona, you don't make the rules.
"I do what I want, and she needs to back the F up," Taekman wrote, adding that she's "so over Ramona and her opinions."
The stunning Taekman also singled out Singer for her conduct at LuAnn de Lesseps' photo shoot for her clothing line in the episode.
"She walks right into Lu's event and immediately criticizes and attacks me about NOTHING," Taekman wrote, making clear she brushed off Singer's "dumb" dig aimed in her direction.
"'I'm dumb'… ohhh, haven't heard that one before," Taekman wrote, saying that Singer "just rambles and rambles and rambles and stirs the s*** pot."
Also of note, Taekman vented about the aloof, holier-than-thou manner in which Frankel's conducted herself since her return to the program.
"It's crazy how everyone has to walk around on egg shells with her," she wrote. "And BTW … she has no problem being rude or talking s*** to any of the girls, so #sorrynotsorry for just wanting to know what her plans with the trip."
Taekman wrapped things up in warning Singer, "So back up and keep all your damn comments and negative energy to yourself, because I am so over your lack of respect."
The Real Housewives of New York airs Tuesdays at 9/8c on Bravo.