Cruel Intentions? Kristen Taekman Plans A Nasty Prank For Ramona Singer -- Watch It All Go Down!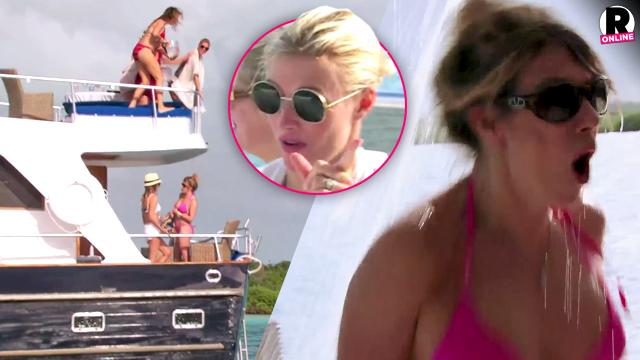 Kristen Taekman previously told RadarOnline.com that she "loves to hate" her frenemy Ramona Singer. And in a new preview clip for The Real Housewives of New York City, she can barely contain her glee as she plans to prank Singer.
In a preview clip for the upcoming episode, the women take a day trip out on a yacht. And in the middle of their pleasant day, they surprise Singer by pouring a bucket of water on her precious hair.
Article continues below advertisement
Fans of the show know that Singer tossed a wine glass at Taekman for getting water on her blowout last season in the Berkshires. But this time around, it all goes down differently.
"It was your idea," a nervous Frankel tells Taekman before Singer comes running up the stairs.
But much to everyone's surprise, instead of freaking out, Singer takes the prank with a light heart and struts around in front of her costars with her hair wrapped up in a towel.
And instead of tossing her glass yet again, Singer even cuddles up next to Taekman and shares a glass of wine with her! Watch the clip to see how much she's changed: