Bachelorette Bombshell! Court Papers Detail Bitter Divorce Bromantic Contestant JJ Lane Is Hiding From Kaitlyn Bristowe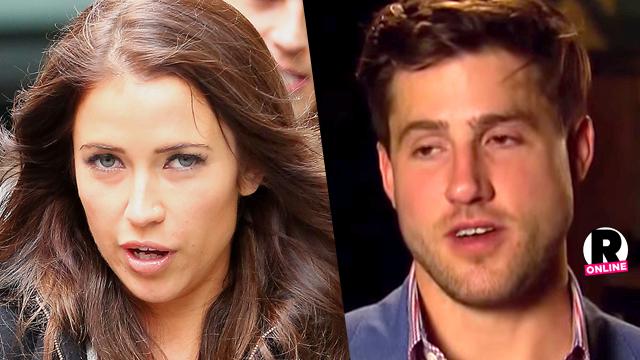 Bachelorette star Kaitlyn Bristowe is headed for heartbreak after The National ENQUIRER unearthed exclusive court documents from contestant JJ Lane's nasty divorce.
The papers reveal how Lane and his ex-wife Heather were embroiled in a bitter battle over money and the custody of their daughter Gemma, now 3.
Their divorce was finalized in July 2013 — and just two years later, Lane is making headlines over his homoerotic "bromance" with the now booted contestant Clint Arlis!
Article continues below advertisement
The legal documents from Denver, Colo., reveal that a judge declared Lane's marriage to be "irretrievably broken," and the reality star's disgusted wife immediately asked the court to restore her maiden name of Sands.
The court also found that the feuding exes "resolved the parenting issues for the dissolution of marriage," but "were not able to settle the financial issues."
Lane, 30, is an investment banker who graduated cum laude from the University of Denver, and has built a bizarre Bachelorette bond with fawning blond architectural engineer Arlis.
The shirtless hunks were televised getting very cozy on the Bachelor Mansion's couch, as Lane sat with his legs spread while wearing boxers that were short enough to make the network censor his exposed manhood.
The twosome were also caught on camera discussing the showers they took together, and Arlis later told viewers, "Falling in love with a man never crossed my mind."
The two men's bromance ended on Monday when Bristowe sent Arlis home. "I'm done," she told the crestfallen contestant. "I don't trust you."
It remains unknown if Lane's unusual relationships with men sparked the divorce with his ex, who did not return messages left on her phone by The ENQUIRER.