Exclusive
Leah's Nightmare! 'Teen Mom' Messer's Ex-Husbands Jeremy Calvert & Corey Simms End Feud, Bond Over Surviving Marriage To Reality Star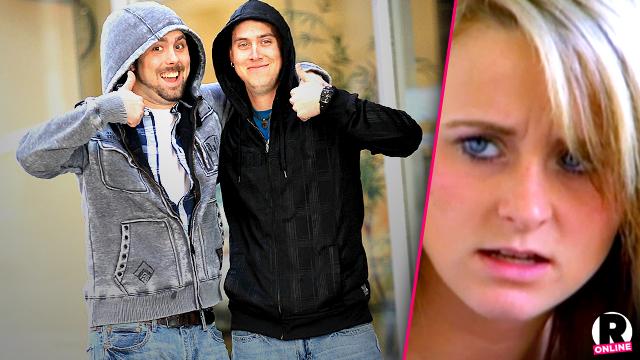 Ex-husbands unite!
Teen Mom 2 star Leah Messer's former better halves, Jeremy Calvert and Corey Simms, have become close friends in recent months, RadarOnline.com can exclusively report.
After Calvert's final split from Messer this spring, sources say the pipeline engineer, 27, leaned on his ex's first husband, the father of the 23-year-old's twin daughters Ali and Aleeah, 5.
"Though they used to fight, Corey and Jeremy have a great relationship now," an insider tells Radar of the two West Virginia dads. "They obviously dealt with a lot of the same issues. And now that they talk, Jeremy can see Corey's side in his past arguments with Leah."
Article continues below advertisement
On the last season of the MTV hit show, Messer and Simms, 25, often butt heads over the twins' schedules and treatment plans for Ali, who suffers from a rare form of muscular dystrophy. (As Radar exclusively revealed, Simms is once again planning to file for full custody of the girls after previously agreeing to a joint parenting schedule.)
The odd couple also chats often to ensure the twins spend time with Calvert's daughter with Messer, 2-year-old Adalynn.
"They arrange visits because they don't want the sisters to be separated all the time," the source explains. "It's important to them that they all have a close relationship."
Both dads are playing Mr. Mom while Messer undergoes treatment for addiction and emotional issues.
Messer's marriage to Calvert officially ended in divorce last week. Radar has learned that he is now dating Ohio single mom Brooke Wehr, 24.