Boston Bomber Sicko Dzhokhar Tsarnaev Laughs In Court Before Death Sentencing — Apologizes For 'Damage' Done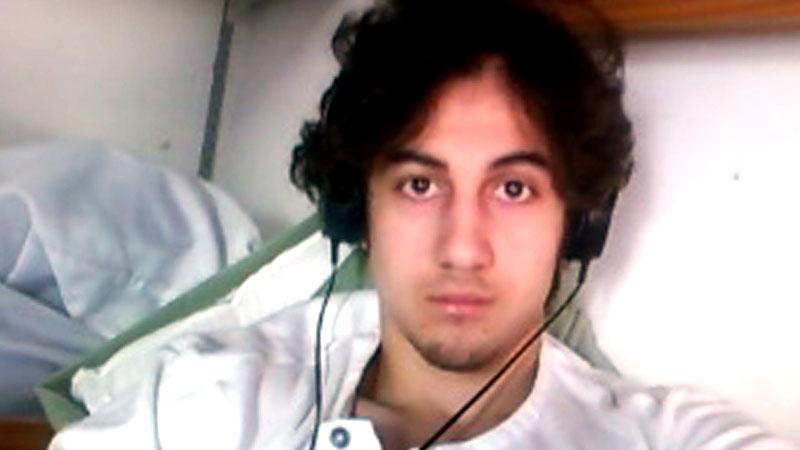 Boston Bomber terrorist Dzhokhar Tsarnaev was seen laughing in a court today before later apologizing to his victims and their families.
According to reports, the convicted killer, who a jury condemned in May to death by lethal injection, smiled and chuckled with his lawyers before Judge George O'Toole began the sentencing hearing in Boston.
As RadarOnline.com reported, Tsarnaev, now 21, was found guilty for his role in causing the deaths of three people and injuring another 260 more during the April 2013 Boston Marathon. Tsarnaev faced 30 charges in the case, and 17 were serious enough to warrant the death penalty. He was convicted guilty on all charges.
Article continues below advertisement
Though Tsaernaev's lawyers insisted their client was remorseful for his actions, many of the victims disagreed.
"He can't possibly have a soul," Karen McWatters, one of the many affected by the attack, said in a victim impact statement.
The parents of Krystle Campbell, 29, also faced their daughter's killer and told him how his actions ruined their lives.
"You went down the wrong road," the 29-year-old victim's mother, Patricia Campbell, told Tsarnaev. "I know life is hard, but the choices you made were despicable and what you did to my daughter was disgusting."
MORE ON:
Dzhokhar Tsarnaev
Campbell's husband, William, told the terrorist: "I'm glad you can't hurt anyone else."
Tsarnaev was solemn during the statements and later apologized for his actions.
"I am sorry for the lives that I've taken, for the suffering that I've caused you, and the damage that I've done," he said.
"I'd like to now apologize to the victims and to the survivors. Immediately after the bombing that I am guilty of, I learned of some of the victims, their names, their faces, their ages...," he continued.
"I pray for your relief, for your healing. For your well-being, for your health."
Judge O'Toole confirmed the jury's sentence of "the penalty of death by execution" before ordering him to be held in a federal prison in Terre Haute, Indiana.
"Whenever your name is mentioned, what will be remembered is the evil you have done," O'Toole told Tsarnaev. "No one will remember that your teachers liked you... What will be remembered is that you murdered and maimed."