Littlest Victims: Charlie Sheen's Rants Prevent Daughters From Being Admitted Into Top Private Schools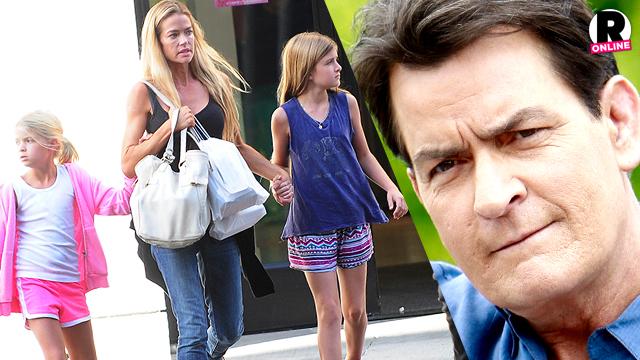 He may be lashing out at ex-wife Denise Richards, but the real victims of Charlie Sheen's crazy rants are their two young daughters.
The Anger Management star's outbursts have torpedoed 11-year-old Sam and 10-year-old Lola's chances of enrolling in elite Los Angeles private schools, RadarOnline.com can exclusively reveal.
In 2013, Sheen encouraged his fans to send dog poop to Sam's former private school, Viewpoint, after another classmate was allegedly bullying her.
Article continues below advertisement
Ever since, "Sam and Lola have applied for admission at numerous private schools, and have been rejected at every single one," a source insists to Radar. "The girls have great grades, and test very well. Several of the schools made it clear there couldn't be any risk of one of Charlie's infamous tirades. These schools are the best of the best, and do everything to stay out of the media."
If the girls could go back to Viewpoint, "they absolutely would," a source explains. "Sadly, it's not an option."
Now, Richards is moving out of Charlie Sheen's Beverly Hills neighborhood and scouting new homes in Pacific Palisades and Malibu, in order for the girls to enroll in public schools.
"The house will have to be in a good school district for the girls," a source says.
As Radar reported, Sheen called Richards a "washed up piglet" and the "worst mom alive" on social media over Father's Day weekend.
"He didn't know it was Father's Day until Sunday, and decided he wanted to take Sam and Lola to Mexico," a source explained to Radar exclusively. When Richards denied the last-minute request, "He acted out."