Exclusive
It's War! Kris Jenner Pal SLAMS Caitlyn In Shocking Interview –– Heather McDonald Declares Bruce 'Was Not Tolerant'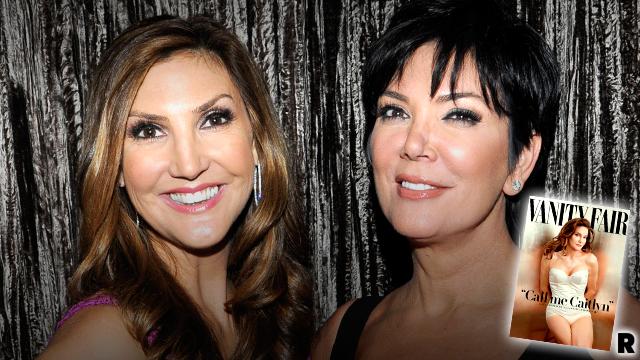 Caitlyn Jenner made her grand entrance into the world on the cover of Vanity Fair on Monday and there has been little opposition to her brave decision — until now!
In a shocking interview, Kris Jenner's close friend, actress and comedienne Heather McDonald, 44, spoke to RadarOnline.com exclusively about her thoughts on why the marriage between the two Keeping up with the Kardashians stars did not work.
Article continues below advertisement
"I think that Kris and Bruce, besides his gender issues, grew apart," McDonald tells RadarOnline.com. "The time of her life came when he was not tolerant of it. In the beginning he would go to events and then he was all grouchy and she was just like, 'fine forget it.' The more and more they started doing things apart, it was just inevitable."
"You don't have to bring your spouse to everything, but at a certain point you should really try to do more together. He was a stick in the mud," McDonald says. RadarOnline.com is respecting Caitlyn's wishes to be called "her" now that she has official come out in public as a woman.
According to McDonald, who is the mother of Brandon and Drake Dobias with longtime husband, Peter Dobias, "I think it is really hard on Kris and I wish that people would empathize with her a little more. She has been more than supportive and I think that anyone who criticizes her support is wrong in that. I don't think that is fair.
"Her situation is something that such a small percentage of the world can relate to. I'm sorry but when you come home to a spouse of 24 years and say you want to be a whole different gender – not change jobs, not gay, not in love with someone else – I mean come on!"
Article continues below advertisement
"Don't get me wrong, Caitlyn does look beautiful and I love that everyone is super supportive of her. That says a lot for our generation and our world, but I do not like the criticism that Kris has been receiving," she told RadarOnline.com at an event while supporting her friend, Leah Remini, as this month's cover girl for Viva Glam Magazine.
"How many exes are really friends anyways?" McDonald asks, adding, "Sorry that she Kris was not jumping up and down and like, 'Hey girl!'"
When asked what the secret is to making a marriage last in Hollywood, McDonald's advice was simple: "That they want to remain being male," she laughingly joked. "We definitely fight but our fights never last too long. You have to go to bed upset sometimes, but honesty and friendship are most important."
Do you think that people should empathize more with Kris Jenner and not be so harsh on her? Tell us your thoughts in the comments below.
Watch: Why have Brody & Brandon's Refused To Be On 'I am Cait'?