Red Carpet Ready! Caitlyn Jenner To Receive ESPYS Arthur Ashe Award For Courage In 2015, Author James Miller Reports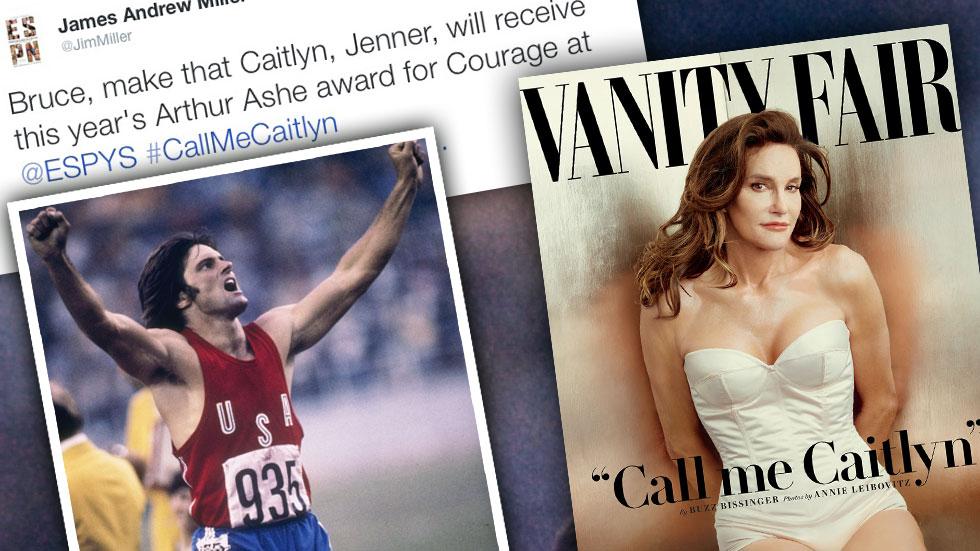 As a woman, Caitlyn Jenner is still a sports hero!
After unveiling the results of her full sex change on the cover of Vanity Fair, the former Olympian looks happier – not to mention breathtakingly beautiful – than ever!
Jenner isn't hiding away from the public eye, either. The fresh beauty sent her first tweet mere minutes ago and already has thousands of followers keeping up with her new life!
But that's not all; author James Miller also shared that the once track star athlete is set to receive this year's Arthur Ashe Courage Award at the ESPYS on July 15th. According to ESPYS' website, recipients of the award "reflect the spirit of Arthur Ashe, possessing strength in the face of adversity, courage in the face of peril and the willingness to stand up for their beliefs no matter what the cost."
Article continues below advertisement
It's not difficult to guess why Jenner will receive such an honor from her sports constituents. After months of sex change surgery and extensive interviews uncovering her struggles with leading a double life, there's no question it's taken ample courage to finally – at the age of 65 – come forward as a woman.
The only question now: What will she wear for the red carpet?