Bristol's Lies! Single Mom Palin Insists She Wasn't Paid To Promote Abstinence, But Records Show She Raked In Thousands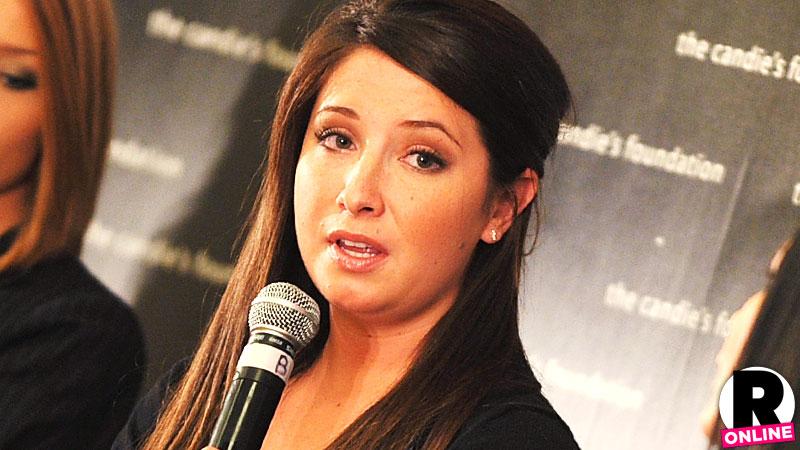 Just days after announcing her second pregnancy out of wedlock, mama bear Bristol Palin was back on the defensive, addressing the wave of critics who have called the former abstinence advocate a hypocrite in a blistering blog post. "I have never been paid as an 'abstinence spokesperson,'" she said, although RadarOnline.com has learned she earned more than $300,000 spreading that very message.
Palin admits she was employed by "the great people at the Candies Foundation sic," and according to tax records obtained by Radar, she was paid $262,5000 in 2009 for her work as an advocate, and $70,000 the year after.
Article continues below advertisement
While Palin insists that her focus, and that of the organization's, was simply to prevent teen pregnancy, her statements in those years were stridently pro-abstinence.
In 2009, she told Good Morning America, "regardless of what I did personally, I just think that abstinence is the only ... 100 percent foolproof way to prevent pregnancy," and promised a magazine in that year, "I'm not going to have sex until I'm married: I can guarantee it."
And when Palin made an appearance with the head of the Candie's Foundation on Greta Van Susteren's On The Record in 2010, Van Susteren introduced her by saying, ""Bristol is promoting abstinence for the Candie's Foundation."
What's more, her listing on the webpage for the Single Source Speakers Agency lists "abstinence" as the very first topic of her expertise.
Thus, while Palin splits hairs and insists she is not a hypocrite for getting pregnant before marriage yet again, she admitted in the blog post that she knew she was going to be"completely crucified" for not practicing what she has preached, loudly, for years.
Article continues below advertisement
Still, she remains defiant.
"I made a mistake, but it's not the mistake all these giddy a**holes have loved to assume," she wrote.
The Dancing With The Stars vet defended her past work, claiming that she was a young parent speaking with other teenagers, "when I could share first hand the challenges of being a teen mother."
Palin said now, she's in her mid-twenties, with a steady job, a house, and years of parenting experience with her son Tripp, 6.
"I am pregnant," she wrote. "This is not the ideal situation, but life is important even if it's not in the most absolute ideal circumstance."
Meanwhile, the Candie's Foundation voiced their support for the unwed mother, and said in a post on social media, "In 2011, when she was just 19, Bristol Palin was enormously helpful to The Candie's Foundation in our mission to educate teenagers about the devastating consequences of teen pregnancy.
"Her courage, while still a teen herself, to admit her mistakes so publicly in an effort to help others was remarkably brave. Today, at 24, we can only offer our support to Bristol and her family and respect her request for privacy."