Another 'RHONY' Catfight! Bethenny Frankel Curses Out 'Stupid' Sonja Morgan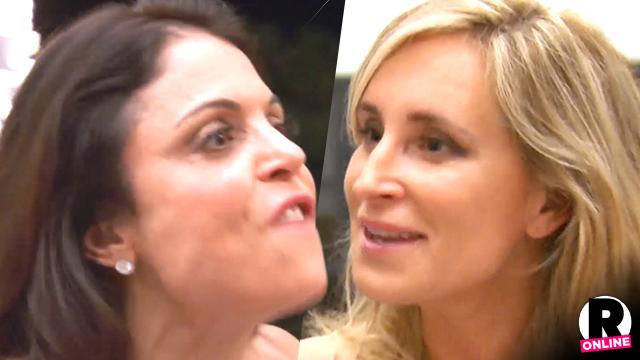 The B is most definitely back -- and she's set her sights on Sonja Morgan! In a preview for the upcoming episode of RHONY, Bethenny Frankel decides to pick on Morgan, and it leads to a massive blow-up between the two women.
"You're acting stupid," Frankel tells Morgan.
Morgan responds, "Did I get where I am by being stupid?"
Frankel then goes into full attack mode.
"Where are you?" she asks.
Morgan then states that she is "hanging onto everything I have" and doing so "very well."
Article continues below advertisement
This causes Frankel to lose control.
"Shut the f*** up," she shouts, pointing her finger at Morgan.
But Morgan isn't the only one on Frankel's bad side.
She also goes after Kristen Taekman saying, "You often have that face on you that you are coming for me like the face you have on right now."
Frankel also makes fun of Ramona Singer for being so demanding, referring to her as "lord of the manor."
To see how Frankel's battles turn out, tune into RHONY Tuesday at 9:00 PM EST on Bravo.