Bethenny Frankel Denies She Called Kristen Taekman's Business Sense 'Dumb' –– 'I Applaud Kristen's Entrepreneurial Spirit'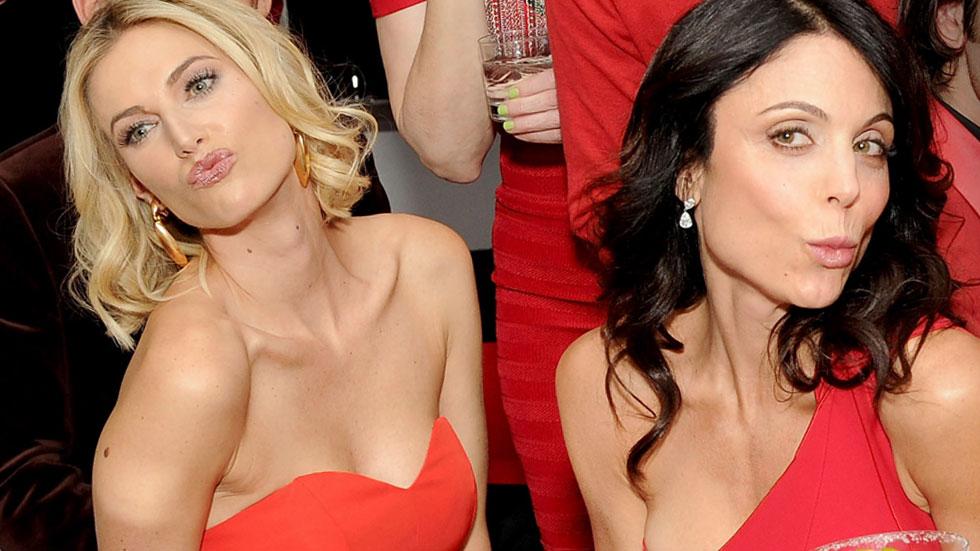 Bethenny Frankel, after a tension-packed Real Housewives of New York episode, took to her blog Tuesday to deny she called castmate Kristen Taekman "dumb" over a business decision.
The Skinnygirl mogul, one of the most successful reality stars when it comes to building a brand, said she never said anything critical of her castmate's beauty line, Pop of Color.
In the bombshell episode, Carole Radziwill informed Taekman that Frankel said her decision not to trademark the brand name was "so dumb" -- leading to a minor dust-up between the women -- but in her blog, Frankel stressed she didn't do it.
Article continues below advertisement
I "adore Carole, and I genuinely consider her a friend, but she has no idea what she is talking about," Frankel diplomatically explained. "I never said Kristen didn't register the trademark. I never said Kristen was dumb.
"I had no idea about either of these things."
Frankel said if anything, she "simply questioned Kristen choosing a name that is remarkably similar to another much larger brand," but any talk of her calling out the her fellow businesswoman was "nonsense."
The East Coast socialite said she's one to "support women in business," and applauds "Kristen's entrepreneurial spirit."
As RadarOnline.com previously reported, Frankel also had words with LuAnn de Lesseps and Heather Thomson in the episode, which centered around the ladies meeting up for Dorinda Medley's birthday dinner.
The mother-of-one said the minor arguments were just a by-product of having the camera on her at all times -- and in all moods.
Article continues below advertisement
"Although I am a reality star, I don't always want the spotlight on me," she wrote. "I love doing reality TV, because I love the connection with the audience, the running commentary, the interaction with the women, and ultimately, the humor of it all.
"This doesn't mean that when I'm going through some personal s**t that I want people up in my grill ... add that to some personal stresses that are indescribable that I cannot discuss, and you have a situation."
The Real Housewives of New York airs Tuesdays at 9/8c on Bravo.