Too Honest? Bachelorette Kaitlyn Bristowe Talks Slut Shaming -- 'How Is This Still An Issue?'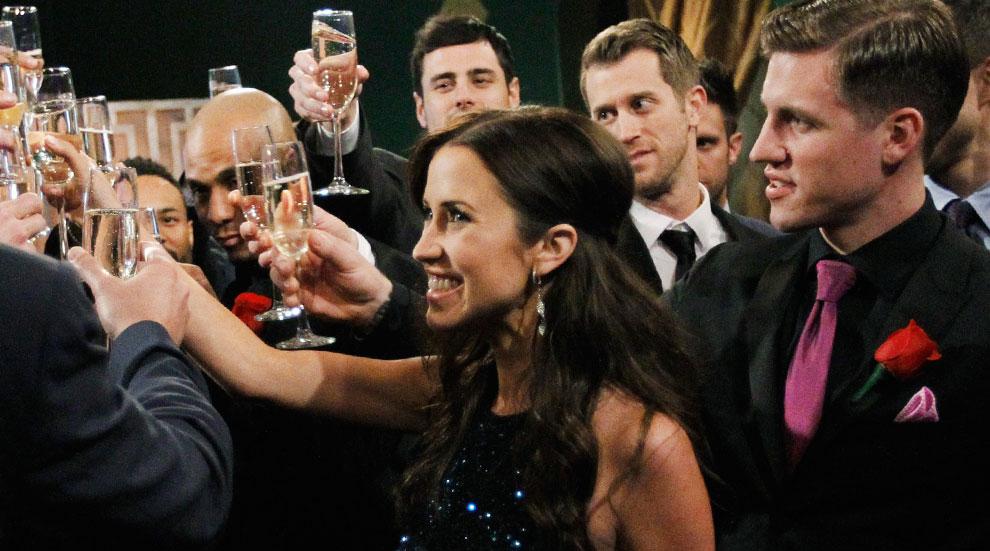 Kaitlyn Bristowe does what she wants, whether that means mooning a crowd, telling a bawdy joke, or making out with multiple guys on her nationally televised reality show, The Bachelorette. But some people, offended by her sexual expression, have lashed out at Bristowe with slut-shaming commentary, and now she is speaking out about how it feels to be attacked for having sex.
"I knew people were going to get mad at me for kissing," Bristowe told People magazine, admitting that she may have been "a little too honest" on the show. "I definitely have tough skin, but when people are calling you names like a slut, it hurts. It's been really hard."
Article continues below advertisement
Bristowe struggles to understand why people are bothered by what she does with her body. "It's 2015," she said. "How is this still an issue where if a woman has sex, it's wrong, and if a man does, it's right? To me, it wasn't some crazy negative thing I was doing," she said of having sexual relations during the show. "If somebody was friends with somebody and they knew that they had sex in a relationship, they wouldn't go on social media and start slut-shaming them."
While Bristowe does say that she regrets the timing of the sex that she had on the show, she stands by her decision to be intimate. "If people have sex on dates, why is it so wrong to do it when I'm looking for a husband? That's a decision I made. And I don't think we should be judging each other for it."