Sources Say Victim's Driver Lied To Cops –– Latest Developments In Washington D.C. Murders Of Family & Housekeeper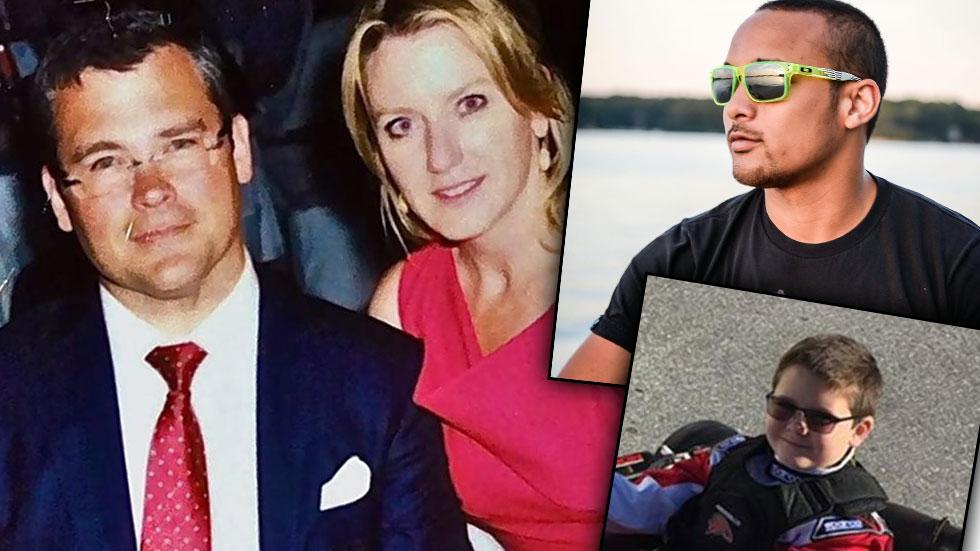 In the latest in the murder of a Washington D.C. family and their housekeeper, a man who worked for Savvas Savopoulos has been named as a witness in the incident.
Jordan Wallace, sources tell FOX 5, has been referred to in court documents as "W-1" (Witness 1), and allegedly toted $40,000 to the home the day the killings occurred.
Wallace, who has not spoken to the media, lied to authorities regarding how the father of the murdered family arranged the drop-off of the $40,000, sources told the outlet. While Wallace told police that he found out about the $40,000 drop-off second-hand, officials later learned that he texted images of the cash to his girlfriend.
Article continues below advertisement
Watch the video on RadarOnline.com
Savopoulos hired Wallace to work for him as a driver and assistant months back. Wallace, who dabbles in race car driving, had alluded to his working relationship with the family on his (now-offline) Instagram page under the handle "RACER_JORDAN."
In one post, Wallace wrote that he was "driving for a CEO in DC," while in another, he showed off a Porsche one family friend said was the same one that cops said suspect Daron Wint later set ablaze.
Ex D.C. U.S. attorney Roscoe Howard told the outlet he believes Wallace "clearly is connected -- and he's clearly connected in a hard-to-explain way -- and that's the problem he has."
Wallace "is scared talking to the police," as "he knows there have been multiple homicides" and is "trying to distance himself from it."
As RadarOnline.com previously reported, Savvas and Amy Savopoulos, 46, and 47, respectively; their son Philip, 10; and housekeeper Veralicia Figueroa, 57, were killed in the tragic incident.