Can't Keep Up! Kourtney Kardashian Makes Expensive Interior Design Plan For Scott Disick's New Home — Watch Their Fight Over The Price Tag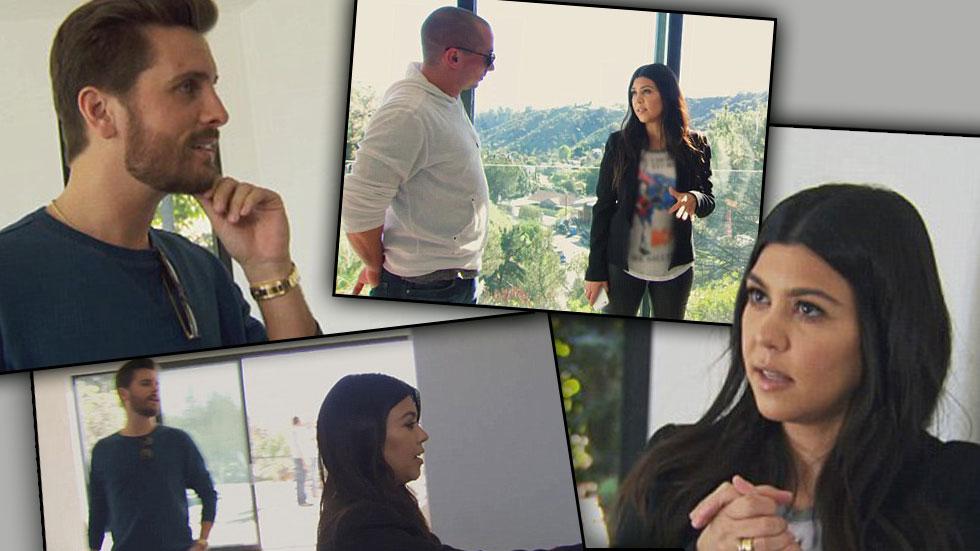 Scott Disick may be a Lord, but he still can't keep up with Kourtney Kardashian's expensive tastes!​When he recently purchased a home to flip, he naturally asked for help from his interior design guru baby mama. But he had no idea just how big a price he'd pay!
Watch their fight over her pricey plans in this Keeping Up with the Kardashians sneak peek.
"Kourtney's been in this house for five minutes and she's already knocking down multiple walls, changing hardware, changing doors," says a dumbfounded Scott in a preview clip obtained by Radar. Her suggested upgrades include replacing the closets, adding shelves, and removing moldings, which, even the contractors cautioned, would be extremely expensive.
Article continues below advertisement
"By the time she finishes I'll be losing money," Scott worried. "I know Kourtney is good at decorating, and I like her style... but this is supposed to be a business project. I'm on the fence now for her taste. It just may be too expensive for me."
Watch the video here:
​