Exclusive
Tell The Truth! Kylie Begs Tyga To Take Lie-Detector Test To Prove He's Not Cheating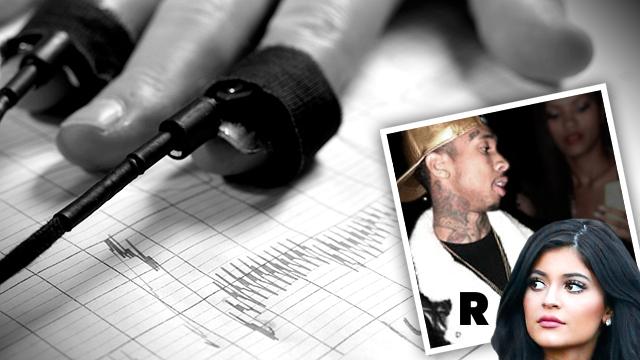 Kylie Jenner is finally ready to face reality! A source tells RadarOnline.com that the 17-year-old E! star is no longer kidding herself about the possibility her rumored rapper beau Tyga has been seeing other women.
"Kylie and Tyga are hanging by a thread right now and she's really woken up and smelled the coffee about what a cheating douchebag this guy is," the source tells RadarOnline.com.
"Sure, she still loves him but she has been turning a blind eye to his affairs — until now."
Article continues below advertisement
According to the source, Blac Chyna's recent hints that she was still involved with her 25-year-old baby daddy, Tyga, sent Jenner over the edge, especially now that more and more girls are crawling out of the woodwork.
"She's furious, and says the only way she'll stay with Tyga at this point is if he comes clean about everything through a lie-detector test," reveals the source.
As RadarOnline.com reported, Chyna, 27, recently posted a picture of her adorable son, King Cairo, fathered by Tyga. She cattily captioned the sweet pic "Mine."
Not long after, Jenner posted a pic of her own, which showed King Cairo's daddy — and her current boyfriend — posing with Justin Bieber. Jenner chose to caption the picture "Da boys."
Should Kylie trust Tyga, or is the older rapper bad news? Weigh in with your thoughts in the comments below.