Exclusive
Safe & Sober! Kim Richards Won't Be Fired From 'Real Housewives of Beverly Hills' — Bravo Bosses Happy With Rehab Stay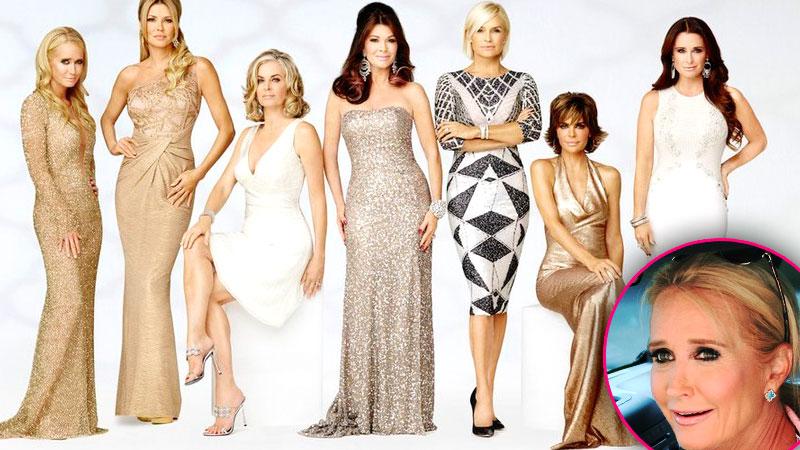 It is not only her life that Real Housewives of Beverly Hills star Kim Richards is saving in rehab – but her job too! A well-connected insider tells RadarOnline.com exclusively, "The network is going to keep Kim on because she has adhered to everything that they've asked so far."
The 50-year-old self-described alcoholic checked into treatment recently after being arrested while heavily intoxicated at the Beverly Hills Polo Lounge, where she reportedly resisted arrest and kicked a police officer.
Article continues below advertisement
Although Richards' contract was up in the air following the incident, as the network set strict guidelines for her to remain on the show, the source tells RadarOnline.com that any concern has faded.
"She checked into rehab and has agreed to go along with everything that her bosses asked of her," says the source.
"Kim is not a liability if she is clean and sober and doing what is asked of her. She knows the process because she has done it several times before."
On May 7, Richards' live-in ex-husband Monty Brinson, who is currently battling cancer, shared a photo on Instagram of a healthy and happy looking Richards, along with a caption that read, "@kimrichards11 I love you too.... #love #family #blessed#heart #thankful." Insiders say she has been staying in touch with him from rehab.
https://instagram.com/p/2XeoySQfA1/?taken-by=montybrinson
"Kim is actually starting to make progress and is not quite as resistant as she was in the beginning," the network insider tells RadarOnline.com.
"It seems that her contract with the studio and her job as a housewife actually helped her get sober, because she cannot afford to lose the money."
"Kim cannot stand the thought of not being famous," the source says, adding that "being irrelevant scares her to death. Whatever it takes!"
Do you think that Kim Richards should be allowed to return to The Real Housewives of Beverly Hills? Tell us your thoughts in the comments below.