Kim Kardashian Reveals Trying To Have Baby No.2 Is 'Getting Exhausting'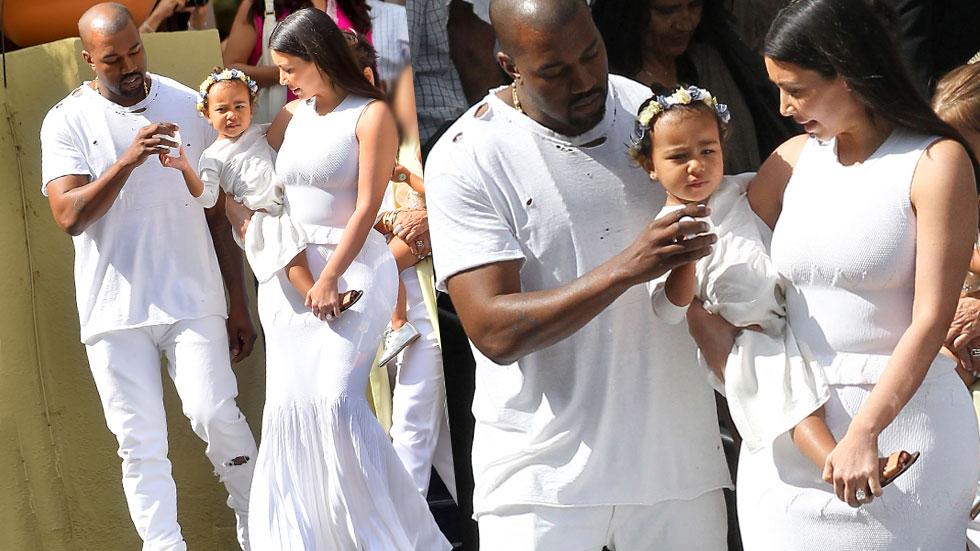 It's no secret that Kim Kardashian wants daughter North West to have a sibling, but it sounds like it may not happen as quickly as anticipated.
The reality star, who recently told her sister Khloe that she and Kanye West have sex up to "500 times a day" in an effort to get pregnant, admitted to E! that trying for baby number two is "getting exhausting."
"We try every single day. You can't try harder than we try. It's getting exhausting. He Kanye always said trying for baby number two isn't as fun as baby number one," she said.
Article continues below advertisement
And it sounds like while Kim initially was so adamant about giving North a playmate, these days she is trying not to over-think it. "I'm to the point now where it's not as stressful for me, and maybe that's when they say it happens."
But if Kimye cannot conceive, will they consider a surrogate? It's possible, Kim admitted.
"I think if it came to that point. We've been trying for over a year... I would wait maybe a couple of years until that happened," the curvy star said.
What are your thoughts on Kim's baby struggle? Let us know in the comments section below.