'Keeping Up With The Kardashians: About Bruce' Special Is Totally Scripted –– 'Absolutely Nothing Was Spontaneous,' Sources Say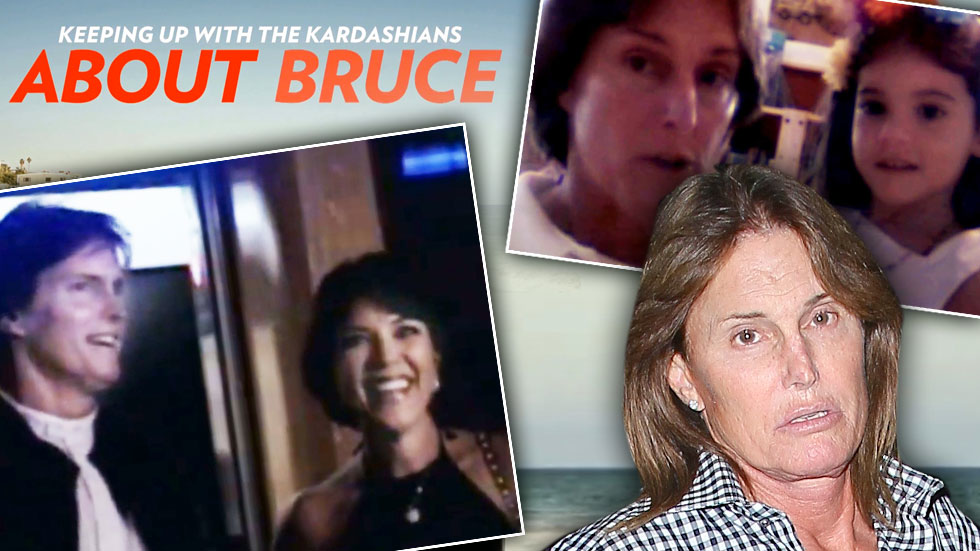 Bruce Jenner told his entire family that he was going to be living his life as a woman last summer with no cameras present, as his TV confessional was filmed in March.
And while fans will get to see how the 65-year-old in this weekend's upcoming E! special, Keeping up with the Kardashians: About Bruce, sources say the confession is little more than a song-and-dance for the cameras.
"The idea that this was the first time Bruce told the family is ridiculous," sources told RadarOnline.com, "and no one should fall for it."
Article continues below advertisement
The big reveal for Keeping up with the Kardashians: About Bruce "was choreographed down to the minute by producers, and was only filmed two months ago," sources told RadarOnline.com.
The source said that Bruce's ex-wife Kris "was heavily involved in how it was presented to the kids -- even though Bruce had told the kids last summer, almost nine months before it was filmed."
According to the source, numerous takes were shot, especially with Kendall.
"Her shoot with Bruce took six hours to get the lighting perfect -- absolutely nothing was spontaneous about the entire situation."
In a preview clip released, Bruce says, "I don't think I've ever been as scared in my life as I have been to be extraordinarily honest with my kids."
Our insider says, "The irony of Bruce's comment about honesty -- given this had already been done months earlier -- says everything."
In the preview, an emotional Kendall could barely contain herself at the life-changing news.
"I just don't like when people say Bruce is gonna be gone," she told her father, to which he replied, "I'm not going anywhere."
The first installment of Keeping up with the Kardashians: About Bruce airs Sunday on E! at 9/8c.