Close Call! Kardashians In 'Terrifying' Car Accident — 'We Definitely Have Angels Surrounding Us'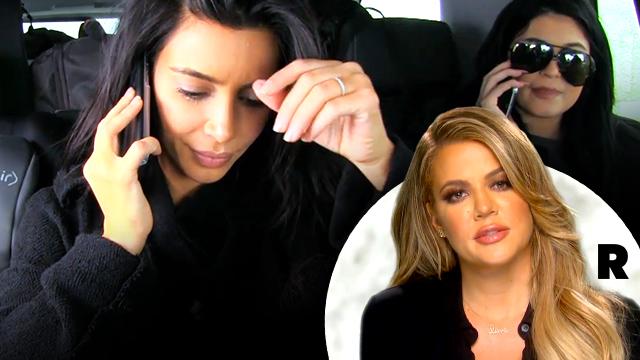 The Kardashians were involved in a scary car accident on a slick road — and the Keeping Up with the Kardashians producers caught it all on camera.
"Our car's stuck, like, in the snow in…a ditch off the side of the road…We skidded into the other side of the road and a car was, like, coming towards us," a shaken Kim Kardashian says on the phone following the incident.
"We almost flipped our car, we flew off the road," says Khloe Kardashian in a separate call. "We're on the side of the road right now. Terryifying."
Article continues below advertisement
Khloe then explains in a confessional, "When stuff like this happens it makes you put everything into perspective — life, family friends, what's important to you."
"Things could change in the blink of an eye — our family has learned that tons of times," she continues. "We definitely have angels surrounding us today."
WATCH THE VIDEO