Knocked Up? Kaitlyn Bristowe Got Pregnant During 'The Bachelorette' -- Inside The Shocking Rumors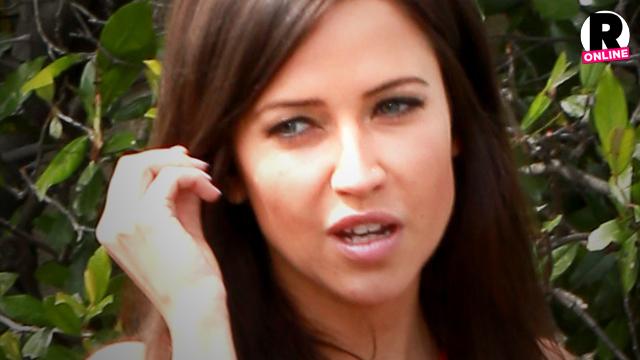 The Bachelorette's Kaitlyn Bristowe has been making history ever since she said goodbye to bachelor Chris Soules on that tearful day in Bali. First, she was the only bachelorette in the show's history to be chosen by her male suitors, and now, reports are saying that she may also be the first bachelorette to get pregnant during filming!
Being the bachelorette means that cameras and microphones follow you everywhere -- so there was really no way of keeping it secret when Bristowe started having intimate relations with a contestant weeks before the Fantasy Suite dates... We heard the moaning! During show promos, Bristowe can be seen crying her eyes out, saying that she had made a mistake, but ultimately, she owns her sexuality. "I'm a 30-year-old woman, and I make my own decisions." But according to a report by Life and Style, there may be a shocking consequence to that decision -- the kind of consequence that sucks its thumb and bursts painfully out of a woman's lady parts after 9 months!
Article continues below advertisement
According to Life and Style, an insider reports, "Sources close ABC are telling people that Kaitlyn got pregnant during the show -- that she is knocked up."
While rumors of unintended pregnancy! may be devastating to Bristowe, ABC reportedly is eating the scandal up! "Kaitlyn doesn't want people to think she's irresponsible, but ABC loves the pregnancy talk," the source says. "It brings more drama to a sometimes boring, formulaic show... And it worked."
As if it weren't bad enough that the network is reportedly fanning the flames, scorned would-be lovers are also adding to the drama. "Kaitlyn is being portrayed as slutty," a second insider said. One of the contestants can be seen in a borderline slut-shaming promo saying "I question your intentions... And I feel like you are here to make out with a bunch of dudes on TV."
Despite being confident talking about her sexuality in the past, the amount of heat she has faced for daring to have sex is starting to weigh on Bristowe, according to a source. "Normally Kaitlyn would brush it off and not care what people think, but this is proving to be a lot to handle. She's really fragile right now, and she is devastated that people could turn against her."