Exclusive
Something In Common! Joe Giudice's Strip Club Vixen Has Past Money Issues — Creditors Sued To Get Paid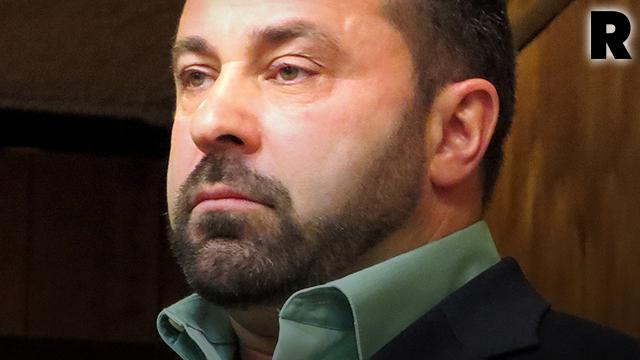 Joe Giudice and his strip club vixen have something in common besides their affinity for gentlemen's clubs: The woman he was seen dating while Teresa is behind bars has also experienced issues with creditors over the years!
As RadarOnline.com has reported, Joe and wife Teresa finally settled their $13.5 million bankruptcy case back in September, 2014. And while his recent date Samary Graulau, 27, hasn't racked up nearly that amount of debt, she has had her own run-ins with creditors.
Article continues below advertisement
In May, 2011, court records obtained by RadarOnline.com show, Capital One Bank took her to court in New Jersey and were subsequently awarded a $795 judgment.
Just over a year later, in November 2012, debt collection agency Portfolio Recovery Associates filed against her and received a judgment of $774.
And in August 2013, another collection agency, Asset Acceptance, took her to court for a judgment of $1,062.
Her financial record has been clean since, perhaps thanks to the cash she pulls in tending bar at Breathless Gentleman's Club in Rahway, New Jersey.
But when she and Joe were spotted on a date at Seabra's restaurant in New Jersey on April 29, it's unclear which one of them picked up the bill.
Graulau did not respond immediately to RadarOnline.com's request for comment about her financial matters, but she previously confirmed her relationship with Joe, insisting he was just "a friend."